No More Free Lunch Is the Big Change Under Way in the Oil Market
by Bloomberg
|
Tracy Alloway
|
Monday, October 09, 2017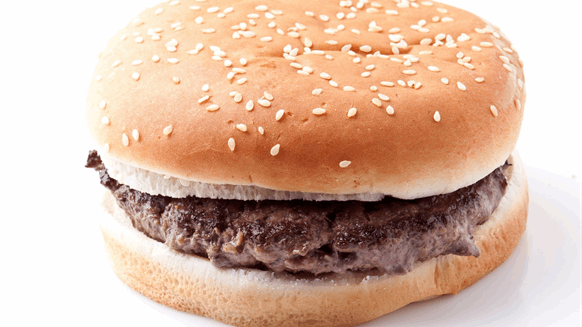 For years, investors have played Popeye to the energy industry's Wimpy.
(Bloomberg) -- For years, investors have played Popeye to the energy industry's Wimpy, the cartoon character famous for his "I'll gladly pay you Tuesday for a hamburger today" motto. In return for the promise of future profits, they've funded loss-making energy producers and explorers through a generous mix of loans, bonds and equity.
That may be changing, according to a chorus of analysts ranging from Morgan Stanley to Sanford C Bernstein & Co. LLC. Following Anadarko Petroleum Corp.'s pledge last month to buy back up to $2.5 billion worth of shares, they're now discussing a new phase in the oil market, with producers far more keen to reward investors and more disciplined when it comes to funding their own expansion.
"Investors are no longer rewarding 'growth at any cost'," said Martijn Rats and Amy Sergeant at Morgan Stanley in a note published late last week. U.S. energy companies have under-performed the broader S&P 500 Index this year partly because of a growing perception that the "E&P (shale growth) model is capital destructive," according to their colleague, Evan Calio.
Securing such investment has been relatively easy in an era of low interest rates, cheap financing and eager capital markets, with major investors from short-seller Jim Chanos to DoubleLine Capital LP's Jeffrey Gundlach drawing links between the easy monetary environment and an undisciplined boom in U.S. oil production that spurred a collapse in prices.
Curbing exploration and investment in favor of spending on investors could help reduce U.S. oil output at a time when markets are still worried about an over-supply of crude, but it could also be an uphill battle in the face of energy companies that have long been encouraged to burn through cash in order to justify aggressive growth targets.
Bernstein analysts led by Neil Beveridge warned late last month that energy executives may feel compelled to spend on pricey land and capex in order to differentiate their companies from the rest of the industry. Nevertheless, they note: "Capital markets have clearly decided what they want. Reduced spending, higher returns and increased cash returns to shareholders."
Anadarko's buyback announcement, and the subsequent 8.5 percent pop in its share price, "could be taken as a subtle shift in behavior," they added.
To contact the reporter on this story: Tracy Alloway in Abu Dhabi at talloway@bloomberg.net.
To contact the editor responsible for this story: Samuel Potter at spotter33@bloomberg.net.
Generated by readers, the comments included herein do not reflect the views and opinions of Rigzone. All comments are subject to editorial review. Off-topic, inappropriate or insulting comments will be removed.