'Netflix for Oil' Setting Stage for $1 Trillion Data Battle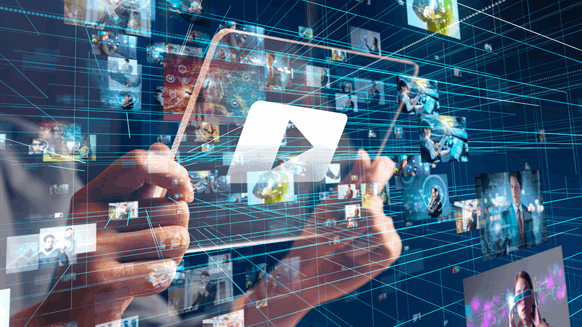 The service companies that map underground pockets of oil, drill the wells and lift crude from miles below are generating vast new amounts of data they never before realized could be valuable.
"It was always pretty straightforward, and there was never really a lot of conversation about it," he said in an interview. "Now the clauses are getting to be a page, page and a half long, trying to parse out what parts are the contractor, what parts are the operator, when there's overlap, how that's divided up."
Halliburton, which announced an alliance with Microsoft in August to offer a digital platform for customers to collaborate, was asked on an earnings conference call last year how much explorers were willing to share.
More Control
"Customers are taking a closer and closer look at their own data and who owns and controls that data," CEO Jeff Miller said on the call. "I suspect they will control it more so. I mean, it's just very competitive for our customers."
Building out a more robust digital business is just as important to the world's biggest service providers, including Schlumberger, Halliburton and Baker Hughes, who are leading the charge, Evercore's West said. While digital represents less than about 2 percent of total sales for the servicers, it can be as much as 4 percent of their operating income, he said.
"It's very profitable," West said. "There's a bridge that needs to be made here between, 'What is mine and what is yours?' because we're going to make a better well with better data."
To contact the reporter on this story: David Wethe in Houston at dwethe@bloomberg.net. To contact the editors responsible for this story: Reg Gale at rgale5@bloomberg.net Joe Carroll, Carlos Caminada.
1
2
View Full Article
Generated by readers, the comments included herein do not reflect the views and opinions of Rigzone. All comments are subject to editorial review. Off-topic, inappropriate or insulting comments will be removed.
RELATED COMPANIES