Mozambique Votes Against Backdrop of $50B Gas Windfall
by Bloomberg
|
Matthew Hill & Borges Nhamire
|
Tuesday, October 15, 2019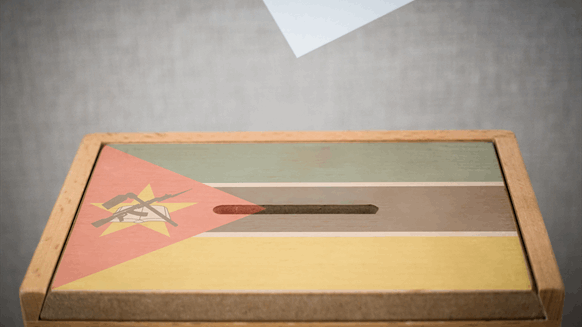 Mozambicans voted Tuesday in elections that have the highest stakes in the southeast African nation's history, after a campaign marked by violence, insurgent attacks and fallout from a debt scandal.
"Nyusi may narrowly avoid a run-off given that Frelimo managed close to 52% of the vote in last year's local authority elections," Van Staden said. "The only guaranteed outcome is that Renamo will dispute the results as they have done for every election since 1994 – usually without any substantive evidence of misconduct."
In the far-north Cabo Delgado province, the government has struggled to contain an insurgency that began two years ago and has left hundreds dead. Local and international media have reported the arrival of Russian mercenaries since last month to help the government combat the insurgents, where Islamic State has claimed involvement in about a dozen incidents since June. Russia has denied it has any troops in Mozambique.
The defense ministry has claimed some victories this month, destroying insurgent bases and killing what it called a considerable number of fighters. The involvement of private military companies could help contain the violence, but won't end it over the next few years, according to Jonker.
Thousands of people won't be able to vote in districts of Cabo Delgado most affected by the attacks because of safety concerns, according to Human Rights Watch.
--With assistance from Ana Monteiro.
To contact the reporters on this story:
Matthew Hill in Maputo at mhill58@bloomberg.net;
Borges Nhamire in Maputo at bnhamire@bloomberg.net
To contact the editors responsible for this story:
Gordon Bell at gbell16@bloomberg.net
Mike Cohen, Paul Richardson
1
2
View Full Article
Generated by readers, the comments included herein do not reflect the views and opinions of Rigzone. All comments are subject to editorial review. Off-topic, inappropriate or insulting comments will be removed.