Microsoft Deepens Oil Ties
by Bloomberg
|
Peter Millard
|
Thursday, August 20, 2020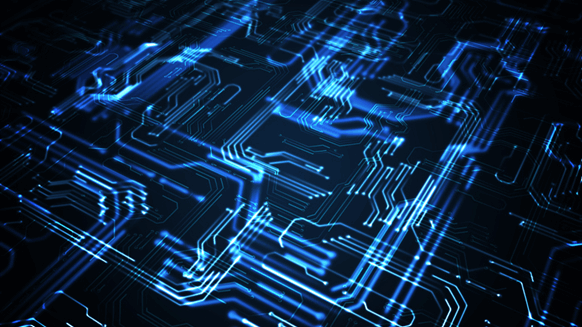 Big Oil is tapping Big Tech to keep drilling off the shores of Brazil even as the global pandemic traps workers at home.
(Bloomberg) -- Big Oil is tapping Big Tech to keep drilling off the shores of Brazil even as the global pandemic traps workers at home.
Confronted with the need to keep employees working remotely, Petroleo Brasileiro SA fast-tracked a move to a Microsoft Corp. cloud platform it had already been testing before lockdowns, Fernando Lemos, Microsoft's chief technology officer in Brazil, said in an interview. That's allowing staff to access from home data that was previously only available in the oil giant's offices in Rio, and to monitor the use of safety equipment at deep-water vessels.
With the help of Microsoft's artificial intelligence technology to process its myriad of geological data, Petrobras also aims to eliminate dry holes during exploration and reach commercial production at offshore wells faster while reducing costs.
"We increased and sped up the use of artificial intelligence on drillships," Lemos said. "We were put to the test as a provider for Petrobras."
The virus-induced move puts Microsoft and Petrobras at the forefront of cloud computing for oil exploration in an industry that's wary of compromising secret information on third-party platforms. But the partnership with one of only a handful of companies in the world that produce more than 2 million barrels of crude a day may also land Microsoft in the crosshairs of environmentalists.
Microsoft has one of the most aggressive greenhouse-emission reduction plans of any tech company — a pledge to be carbon negative, removing more carbon dioxide from the atmosphere than it emits, by 2030. The software maker has started a $1 billion climate fund to invest in green companies and joined with Nike Inc., Starbucks Corp., Unilever NV and Danone SA in a consortium devoted to sharing resources and tactics for slashing carbon emissions.
At the same time, Microsoft has been criticized by environmental advocates for selling software that's used to help boost exploration and extraction to customers like Exxon Mobil Corp. and Chevron Corp.
A May 19 Greenpeace report called out Microsoft and Amazon.com Inc. for "connections to some of the world's dirtiest oil companies for the explicit purpose of getting more oil and gas out of the ground and onto the market faster and cheaper."
"The significance and complexity of the task ahead is incredible and will require contributions from every person and organization on the planet," a Microsoft spokesperson said in response to questions about the company's business with oil companies. "That's why we are committed to continuing to work with all our customers, including those in the energy industry, to help them meet today's business demands while innovating together to achieve the business needs of a net zero carbon future."
Petrobras and Microsoft also argue that they are curbing the carbon footprint by increasing efficiency.
Large oil producers have relied on advanced technology for data processing for years, with BP Plc and Italy's Eni SpA running two of the world's most powerful supercomputers. Cloud-computing, however, still face fears of security breaches, and industries like agriculture and retail have moved faster to adopt it.
Its contract in Brazil gives Microsoft a significant foothold in an oil-services market that's dominated by the providers of drilling and fracking equipment. Global oil-service leaders Schlumberger Ltd., Halliburton Co. and Baker Hughes Co. are all vying to convert titans like Exxon and Royal Dutch Shell Plc to their digital platforms.
Petrobras relies heavily on its own research after years seeking to crack ways to develop ultra-deep deposits trapped miles beneath the Atlantic seabed, known as pre-salt. Peers like Exxon and Shell tend to rely more on service providers like Schlumberger and Halliburton.
That gives Petrobras an edge in adopting cloud-computing for deep-water exploration, Lemos said.

"Few companies in the world do research in marine waters and research in deep waters," Lemos said. "We don't have companies with the same level of development as Petrobras to do this. It's not even fair to compare."
1
2
View Full Article
Generated by readers, the comments included herein do not reflect the views and opinions of Rigzone. All comments are subject to editorial review. Off-topic, inappropriate or insulting comments will be removed.