Mexico Regulator Wants Minority Stake Floated in State Oil Firm Pemex
by Reuters
|
Shadia Nasralla
|
Thursday, March 22, 2018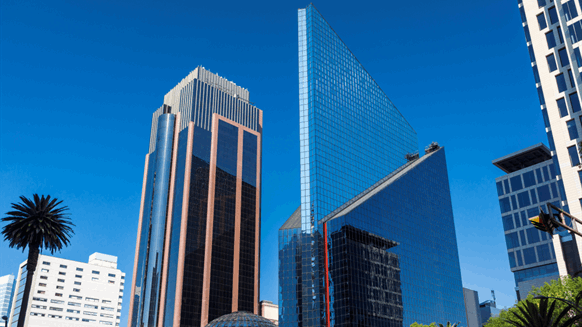 "Pemex needs more capital to invest in its own projects," said an official with Mexico's National Hydrocarbons Commission.
LONDON, March 21 (Reuters) - The head of Mexico's National Hydrocarbons Commission (CNH) urged the government on Wednesday to float a minority stake in national oil and gas firm Pemex on the Mexican stock exchange.
Pemex controls the majority of hydrocarbon reserves in Mexico although the sector has been open to foreign investment in the past four years, but it lacks funds to properly explore and develop the assets, the regulator said.
Juan Carlos Zepeda, president commissioner of CNH which is in charge of Mexico's contracts with foreign energy firms, said constitutional changes were needed to allow a stake in Pemex to be sold while keeping the company under state control.
"Allow Pemex to place shares in the market and raise capital," he told Reuters in London, adding he expected a "more successful" IPO than the one by Brazil's Petrobras in 2010.
Petrobras raised $70 billion from its stake sale.
Mexican President Enrique Nieto said in 2012, before he was elected, that Pemex could emulate the Petrobras IPO. But there has been little discussion of a sale since Mexico opened up the energy industry to private investment under its 2013 reforms.
The front-runner in Mexico's election in July, leftist Andres Manuel Lopez Obrador, has been skeptical of Nieto's energy reforms.
"Regardless of the political party, regardless of the administration, ... there is no other alternative to make Pemex successful," Zepeda said, adding Pemex "will keep deteriorating" if it did not raise capital in the market.
Pemex' production had fallen from about 3.2 million barrels per day (bpd) in 2004 to about 1.9 million bpd now, Zepeda said, adding Pemex could exceed previous output peaks with more investment.
"Pemex has all the reserves, the best exploration areas, but Pemex needs to move faster. Pemex needs to be able to invest more," he said, adding Pemex would benefit from "farming out", an industry term for offering stakes in blocks to other investors.
"Pemex needs more capital to invest in its own projects," the regulator said, adding Pemex needed to at least triple its annual capital spending that was now about $6.8 billion a year.
Presidential-hopeful Lopez Obrador has said he would stop two oil and gas field auctions scheduled for July and September, if elected.
Asked about those plans, Zepeda said the bidding process had already begun, adding: "Once you start the bidding process the only authority responsible for the bidding is CNH. So only CNH could stop the bidding process." (Reporting by Shadia Nasralla Editing by Toby Chopra and Edmund Blair)
Generated by readers, the comments included herein do not reflect the views and opinions of Rigzone. All comments are subject to editorial review. Off-topic, inappropriate or insulting comments will be removed.
RELATED COMPANIES