Marathon Petroleum Plans New CEO to Win Investor Peace
by Bloomberg
|
Scott Deveau, Kiel Porter & Catherine Ngai
|
Wednesday, October 30, 2019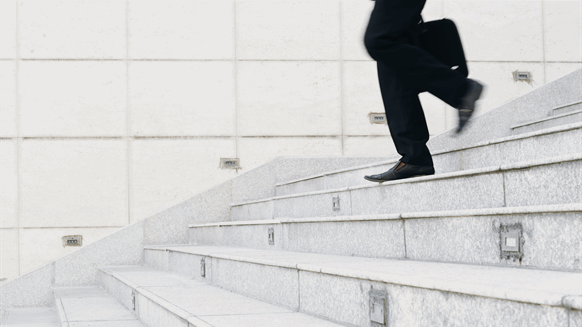 Marathon Petroleum plans to announce several measures including the departure of CEO Gary Heminger in an effort to strike a truce with activist investors pushing for changes at the U.S. oil refiner.
(Bloomberg) -- Marathon Petroleum Corp. is planning to announce several measures including the departure of Chairman and Chief Executive Officer Gary Heminger in an effort to strike a truce with activist investors pushing for changes at the U.S. oil refiner, according to people familiar with the matter.
The company has been under pressure from a group of shareholders including Elliott Management Corp. to take steps to improve its performance. Marathon is expected to outline a timeline for Heminger's exit and a search for his replacement when it releases its third-quarter earnings on Thursday, said the people, who asked not to be identified as the details haven't been made public.
It's also expected to announce the spinoff of its retail fuel station business, which largely operates under the Speedway brand, and a review of its pipeline business, said the people, who asked not to be identified because the matter is private. A representative for Marathon said the Findlay, Ohio-based company doesn't comment on market rumors and speculation. An Elliott representative declined to comment.
In September, Elliott, which is run by billionaire Paul Singer, renewed its push for the second-biggest refiner in the U.S. to divide itself into three separate companies: Retail, midstream and refining. At the time, Elliott said it owned about 2.5% of Marathon. Days later, Jeff Stevens and Paul Foster, who together control about 1.7% of the refiner, called for the ouster of Heminger. Hedge fund D.E. Shaw & Co. is also pushing for changes at the company, people familiar with the matter have said.
Heminger has worked at Marathon for more than four decades and took the helm after the refining business was spun off from Marathon Oil Corp. in 2011. Last year he was exempted from the company's mandatory retirement age of 65.
While he has previously assuaged investors including Jana Partners and overseen a fivefold increase in dividend payments, Marathon has faltered more recently as it sought to expand through acquisitions, including its $22 billion purchase of rival Andeavor in 2018. A week after Elliott went public with its demand for change, Heminger appeared in a video posted to YouTube defending the Andeavor deal.
The push for drastic change at Marathon gained further momentum after Foster and Stevens, former board members of Andeavor, said in a letter last week that they had spoken to more than 100 investors representing about half the institutional shareholder base, the majority of whom supported their position.
Marathon is in active discussions with potential buyers for two of its refineries in Alaska and Utah, people familiar with the matter said last week. The Alaska plant is among "several logical non-core" assets that Elliott flagged for sale in a presentation last month.
Elliott made a similar demand in 2016 for the company to split into its three main businesses. While the company took steps to simplify its pipeline partnership a year later at the activist investor's urging, it rejected a proposal to spin off Speedway.
Marathon dropped 0.7% to $67.57 at 9:45 a.m. in New York.
--With assistance from David Wethe.
To contact the reporters on this story:
Scott Deveau in New York at sdeveau2@bloomberg.net;
Kiel Porter in Chicago at kporter17@bloomberg.net;
Catherine Ngai in New York at cngai16@bloomberg.net
To contact the editors responsible for this story:
Simon Casey at scasey4@bloomberg.net;
Liana Baker at lbaker75@bloomberg.net
David Marino
Generated by readers, the comments included herein do not reflect the views and opinions of Rigzone. All comments are subject to editorial review. Off-topic, inappropriate or insulting comments will be removed.