Lower for Longer's Days May Be Numbered
by Bloomberg
|
Dan Murtaugh
|
Monday, September 24, 2018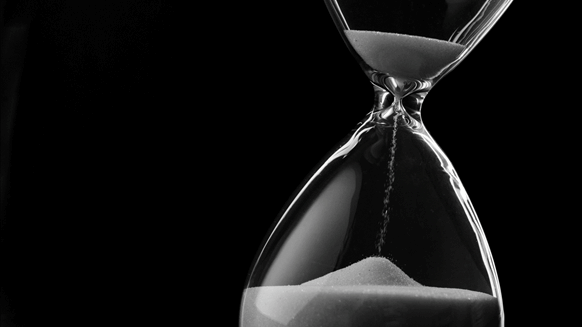 The commitment to live with "lower for longer" oil might not last that long after all.
(Bloomberg) -- The commitment to live with "lower for longer" oil might not last that long after all.
The ubiquitous mantra during life after the price crash hasn't been uttered once this quarter on analyst or earnings call for 22 major energy companies, according to a Bloomberg analysis of company transcripts. That's the first time since early 2015, shortly after the phrase was coined. Its demise, not surprisingly, coincides with a rally to the highest in almost four years as production cuts, geopolitical tensions and U.S. infrastructure issues drained a global glut.
The disappearance, though certainly a frivolous detail, underscores something serious about the oil industry. It's suffered more than a century of boom and bust cycles and "lower for longer" was a promise that this time executives had learned their lessons and would keep spending in check to survive, or even thrive, at reduced prices.
After cratering below $28 a barrel in early 2016, prices of global benchmark Brent have rallied, recently popping back above $80 as fresh sanctions on Iranian crude loom and members of OPEC hesitate to increase output.
Leaders of top oil traders Trafigura Group and Mercuria Energy Group Ltd. said Monday at an energy conference in Singapore that within the next few months prices could rise to $100 a barrel for the first time since 2014.
Trafigura's co-head of oil trading, Ben Luckock, called the end of the lower-for-longer period at the same conference last year and said Monday that he's been proven correct.
"Is the era of "˜lower for longer' over? I think it is,'' Luckock said. "It's really now just a question of how high do we go, and what does that mean and when does it happen."
The saying appears to be first used by Total SA's Chief Executive Officer Patrick Pouyanne in October 2014, when Brent was trading at $87 a barrel: "So to share the situation today, it is clearly not business as usual," he said in the French firm's quarterly earnings call. "And in the event that oil prices remain lower for longer, we'll have to adapt."
Analysts at Goldman Sachs Group Inc. picked up the phrase that December as prices cratered into the $50s. But it didn't catch on right away, perhaps because a slight rebound in early 2015 lulled many into thinking the worst was over.
It was late 2015 and early 2016, as oil bottomed out, that use of the phrase hit its peak. BP Plc's CEO Bob Dudley uttered it on July 28, 2015, while ConocoPhillips' CEO Ryan Lance repeated it two days later. By the end of that week analysts were quoting it in questions to executives at Exxon Mobil Corp. and Chevron Corp.
The last time it was used in any of the transcripts reviewed by Bloomberg was June 6. Repsol SA CEO Josu Jon Imaz told analysts that even though oil was trading at about $75 a barrel, "we are fully prepared for the lower for longer scenario."
With Brent prices back over $80 a barrel, drilling rights in the Permian Basin fetching record bids and energy giants once again eyeing multibillion-dollar liquefied natural gas plants, it remains to be seen whether the cost consciousness of the past few years will continue. While some executives aren't talking the talk anymore, companies like Royal Dutch Shell Plc plan to keep walking the walk.
"While it might not be a "˜lower for longer' world right now, we want to make sure that our company is resilient should we see a return to those lower oil prices,'' Mark Quartermain, Shell's vice president for global crude oil trading and supply, said Monday in Singapore.
To contact the reporter on this story: Dan Murtaugh in Singapore at dmurtaugh@bloomberg.net
To contact the editors responsible for this story: Ramsey Al-Rikabi at ralrikabi@bloomberg.net, Jasmine Ng
©2018 Bloomberg L.P.
Generated by readers, the comments included herein do not reflect the views and opinions of Rigzone. All comments are subject to editorial review. Off-topic, inappropriate or insulting comments will be removed.