Low Oil Prices Dim GOP Bid for Budget Bonanza in Arctic Drilling
by Bloomberg
|
Jennifer A. Dlouhy & Alex Nussbaum
|
Tuesday, October 31, 2017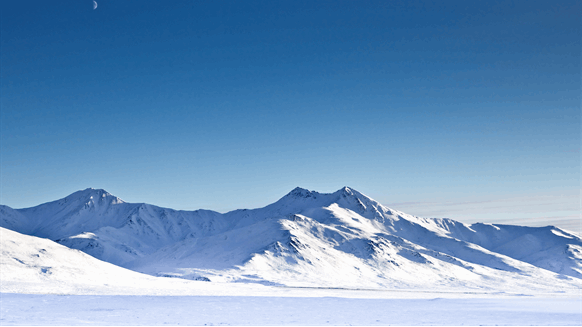 Congressional Republicans counting on a $1B windfall from selling oil-drilling rights in the Arctic National Wildlife Refuge to help pay for tax cuts may be in for a disappointment.
(Bloomberg) -- Congressional Republicans counting on a $1 billion windfall from selling oil-drilling rights in the Arctic National Wildlife Refuge to help pay for tax cuts may be in for a disappointment.
Data from previous Arctic oil lease sales suggest the U.S. is likely to collect less than a fifth of that billion-dollar goal over the next decade-- about $145.5 million -- from auctioning off territory in the sprawling northeast Alaska refuge where caribou calve and polar bears roam.
Oil companies may be scared away by the controversies and costs of drilling in that remote and fragile terrain. Even if they aren't, crude prices would have to be some $15 more per barrel than they are today to make the effort pay off at all.
The potential revenues from drilling on Alaska's north coast are in the spotlight because a Senate-passed budget resolution instructs the Energy and Natural Resources Committee to come up with $1 billion in deficit reductions over the next decade to help offset the costs of a $1.5 trillion tax cut package. The panel is scheduled to hold a hearing on drilling in ANWR on Thursday.
"It's pure fantasy that the Arctic refuge is going to generate anywhere close to the kind of revenues that are being spouted about right now," said Adam Kolton, executive director of the Alaska Wilderness League, which opposes ANWR drilling. "This is a dry hole in the budget."
The idea of tapping the 19-million acre preserve for its potential oil bounty has long been debated in Washington, pitting energy industry advocates who see it as a way to revive production on Alaska's North Slope against environmentalists who argue the activity would jeopardize a pristine wilderness with arctic foxes, polar bears and caribou herds.
For decades, industry allies argued ANWR drilling was necessary to boost energy security and to create jobs. Now, after a shale drilling boom made the U.S. the world's largest producer of oil and gas, proponents argue it's essential for the state and federal budget.
Republicans are using congressional budget rules to advance both Arctic drilling and a planned tax overhaul. Legislation following the budget resolution's instructions is immune from the kind of Democratic filibuster that has blocked previous bids to drill in ANWR, making the prospects for drilling there more likely than it has been than at any time in the last four decades.
Selling ANWR oil leases could yield significant royalties down the road. But that would only come after successful discoveries and construction of production facilities -- not to mention near-certain lawsuits along the way.
By contrast, congressional revenue projections are built on a 10-year time frame, counting only the government's possible haul from selling drilling rights -- not royalty checks tied to possible later oil production.
It's not clear how many energy companies would actually pursue the opportunity.
A 2005 U.S. Geological Survey review based on decades-old data said the refuge might hold between 4.3 billion and 11.8 billion barrels of undiscovered but technically recoverable crude. That would rival the size of the mammoth Prudhoe Bay field that sparked the Alaskan oil rush four decades ago.
But the government analysis did not project the commercial viability of ANWR development. Oil prices would have to be about $70 per barrel to justify production there, analysts say. The benchmark U.S. price was less than $55 Monday. Drilling in Alaska typically costs three times as much as in the Lower 48, according to industry researcher IHS Markit Inc.
"The coastal plain of the Arctic Refuge does not have promising oil-bearing rock formations," says Christopher Lewis, a retired petroleum geologist who worked for BP Plc on the Prudhoe Bay field and was a member of the American Petroleum Institute's exploration committee. "There is not great interest in developing the Arctic National Wildlife Refuge. There are safer bets."
1
2
View Full Article
Generated by readers, the comments included herein do not reflect the views and opinions of Rigzone. All comments are subject to editorial review. Off-topic, inappropriate or insulting comments will be removed.