Lead a Chinese Oil Giant and Get a Fraction of Your Peers' Pay
by Bloomberg
|
Wednesday, December 27, 2017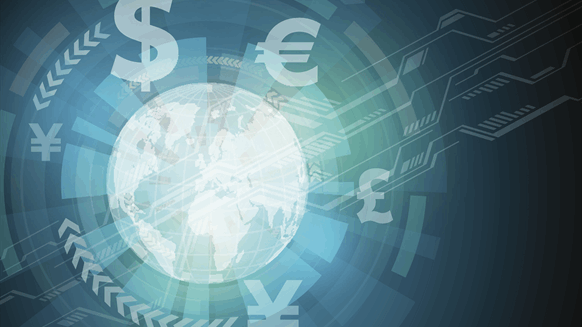 The next chief of Sinopec Group can expect to get a fraction of what counterparts at international energy companies earn.
(Bloomberg) -- The next chief of China's Sinopec Group -- the world's top oil refiner -- can expect to get a fraction of what counterparts at international energy companies earn.
Wang Yupu, who resigned in September as chairman of state-owned Sinopec Group, was given total compensation of 829,900 yuan (about $126,500) last year, according to a statement Tuesday from the company, officially known as China Petrochemical Corp. That's dwarfed by just the salaries of BP Plc Chief Executive Officer Bob Dudley ($1.85 million) and Exxon Mobil Corp. head Darren Woods ($1 million).
The difference is more stark when benefits are included. Dudley's total package was valued at $11.6 million, including stock awards and bonuses, as well as pension commitments, according to data compiled by Bloomberg. Woods' total reported compensation was $16.8 billion, which is mostly stock awards that won't vest for years.
Wang didn't receive any stock payments, and his total package included 135,200 yuan in other compensation such as insurance, pension and housing, according to the statement. President and interim-chairman Dai Houliang took home a total of 801,000 yuan.
While the Sinopec salaries are dwarfed by international peers, the compensation is in line with Chinese counterparts. Wang Yilin, chairman of China National Petroleum Corp., the nation's biggest producer, earned around 520,000 yuan in 2015, according to a statement last December.
In addition to its annual refining capacity of nearly 295 million tons (about 5.9 million barrels a day), Sinopec Group produces crude and natural gas globally and has operations in Africa, South America and Central Asia. It employs more than 450,000 people. The listed unit is the seventh-largest publicly traded oil company by market capitalization and the biggest by revenue, according to data compiled by Bloomberg.
The Sinopec Group statement pointed out the executives receive no other compensation from the listed unit, China Petroleum & Chemical Corp. A Beijing-based spokesman declined to comment Wednesday.
To contact Bloomberg News staff for this story: Aibing Guo in Hong Kong at aguo10@bloomberg.net; Jing Yang in Shanghai at jyang251@bloomberg.net. To contact the editors responsible for this story: Ramsey Al-Rikabi at ralrikabi@bloomberg.net Pratish Narayanan.
Generated by readers, the comments included herein do not reflect the views and opinions of Rigzone. All comments are subject to editorial review. Off-topic, inappropriate or insulting comments will be removed.
RELATED COMPANIES