Keystone XL Ruling Could Just Be Symbolic
by Bloomberg
|
Kevin Orland & Rachel Adams-Heard
|
Friday, November 09, 2018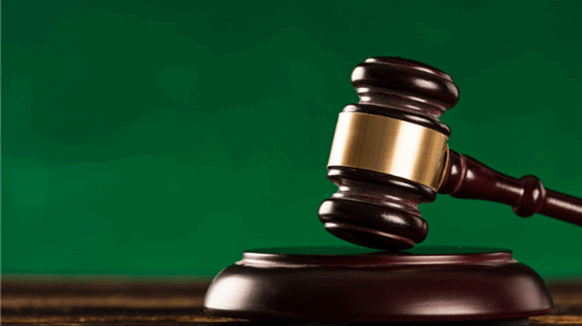 A Montana federal judge Thursday found that the 2014 environmental assessment by the Obama administration fell short.
(Bloomberg) -- TransCanada Corp.'s $8 billion Keystone XL pipeline may face another eight months of delay after a court ruling raised issues with a four-year-old environmental review.
A Montana federal judge Thursday found that the 2014 environmental assessment by the Obama administration fell short. President Donald Trump used that review in a March 2017 decision allowing the project to proceed. Now, the government must consider oil prices, greenhouse-gas emissions and formulate a new spill-response strategy before allowing the pipeline to move forward, U.S. District Judge Brian Morris wrote in a ruling.
TransCanada first proposed the 1,179-mile (1,897-kilometer) pipeline expansion in 2008. Designed to haul crude from Canada's oil sands to refiners on the U.S. Gulf Coast, Keystone XL became a focal point for environmental opposition to fossil fuels. The conduit would help alleviate bottlenecks that have driven oil prices in Western Canada to as much as $50 a barrel below the U.S. benchmark.
On Friday, TransCanada said it's reviewing the ruling and that it remains "committed to building this important energy infrastructure project."
Resolving Deficiencies
Adding greenhouse-gas impacts and other aspects of Morris's ruling to the government review probably will add at least eight months to the project's timeline, Tudor Pickering Holt & Co. analyst Matthew Taylor said by telephone.
"This is the world's longest tug of war, with Western Canadian oil prices as the rope," Wood Mackenzie analyst Zachary Rogers said in a note. While the court's decision is "definitely a major setback in terms of timing, this is unlikely to be the nail in the coffin for Keystone XL."
That's because the ruling is "largely symbolic" and requires only that the State Department "spill a little more ink," according to Katie Bays, an analyst at Height Securities LLC. "We do not view this ruling as a major risk for the pipeline and expect the State Department can resolve all the deficiencies identified by the court," she said.
Shares of Calgary-based TransCanada fell 1.8 percent to C$51.27 at 12:32 p.m. in Toronto on a day when crude's decline into a bear market dragged down most North American energy stocks for a second straight session. The S&P/TSX energy index was 1.4 percent lower.
Bloomberg Intelligence analyst Brandon Barnes characterized the ruling as "not that big of a deal" and said the issue may be cleared up even before a pending Nebraska Supreme Court decision is resolved.
Canadian oil producers have a "compelling need" for the pipeline, Robert Catellier, an analyst at Canadian Imperial Bank of Commerce, wrote in a note to clients. "Given market concerns over how the company would fund the project, there may also be some question as to the company's appetite to pursue it, which has become a decade-long distraction."
--With assistance from Michael Bellusci.
To contact the reporters on this story: Kevin Orland in Calgary at korland@bloomberg.net;Rachel Adams-Heard in Houston at radamsheard@bloomberg.net
To contact the editors responsible for this story: Simon Casey at scasey4@bloomberg.net, Carlos Caminada, Margot Habiby
©2018 Bloomberg L.P.
Generated by readers, the comments included herein do not reflect the views and opinions of Rigzone. All comments are subject to editorial review. Off-topic, inappropriate or insulting comments will be removed.