Israel and Lebanon Plan Maritime Border Talks
by Bloomberg
|
Dana Khraiche
|
Thursday, October 01, 2020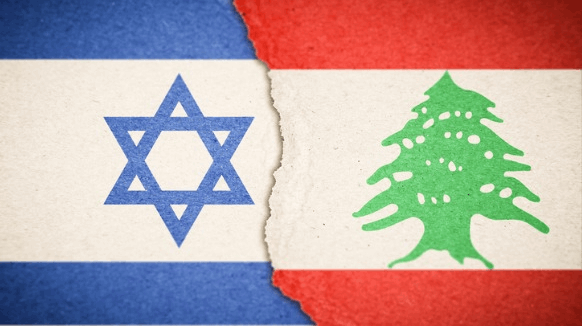 The dispute has hobbled exploration in the energy-rich waters of the eastern Mediterranean.
(Bloomberg) -- Israel and Lebanon said they'll begin talks meant to resolve a longstanding maritime border dispute that has driven yet another wedge between the enemy nations and hobbled exploration in the energy-rich waters of the eastern Mediterranean.
Resolution of the competing claims would be a significant political achievement and could mitigate risk for energy companies looking to drill in a volatile region. The long-sought negotiations are to be overseen by the United Nations and mediated by the U.S.
"The two sides, Israel and Lebanon, asked the United States to work as a broker to demarcate the Israeli maritime border and it's ready to do so," Lebanese House Speaker Nabih Berri told reporters during a televised press conference. No launch date was given, but the U.S. State Department said in a statement that they'd start "soon."
Berri added that land boundary disputes must also be addressed concurrently. That demand had tormented efforts to bring the sides to the negotiating table and wasn't referred to by Israeli Energy Minister Yuval Steinitz or the UN in their statements on the impending talks.
The meetings will be held at a UN headquarters in a southern Lebanese village that hosts tripartite talks on a regular basis. Efforts to bring the sides together for border negotiations had dragged out for 10 years.
Berri, a close ally of Lebanon's Iran-backed Hezbollah group, denied his country's agreement to negotiate was related to the recent normalization pacts between Israel and two Gulf Arab states or U.S. sanctions against Lebanese officials.
"The agreement took place on July 7, 2020, and this was before the sanctions were announced," he said.
Total Drilling
Natural gas reserves have been found in the Mediterranean around Egypt, Cyprus and Israel. In 2017, Lebanon granted its first offshore energy rights, allowing a group including Total SA, Eni SpA and Novatek PJSC to jointly explore energy blocks, including one in the zone also claimed by Israel.
Berri said the Total-led consortium was delayed in drilling in Block 9 because of the dispute and that the company promised to begin work before the end of the year.
© 2020 Bloomberg L.P.
Generated by readers, the comments included herein do not reflect the views and opinions of Rigzone. All comments are subject to editorial review. Off-topic, inappropriate or insulting comments will be removed.