Iraq Wants to Know How Buyers Use Its Oil
by Bloomberg
|
Serene Cheong and Alfred Cang
|
Wednesday, October 17, 2018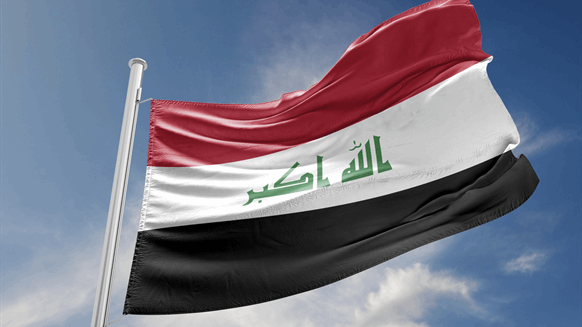 Major OPEC producer Iraq would like to know how and where its oil will be used.
(Bloomberg) -- Major OPEC producer Iraq would like to know how and where its oil will be used, as demand rises for Middle East cargoes to replace shipments from fellow group member Iran.
Iraq's state-run Oil Marketing Co., known as SOMO, is asking buyers of its Basrah crude to specify the final destination country for its cargoes, people with knowledge of matter said, asking not to be identified because the information is confidential. That aims to curb cargo resales, a practice under which companies reroute the oil to other firms who may offer a better price.
The demand for final destination details coincides with growing fears of a crunch in the Middle Eastern crude market, as impending U.S. sanctions on Iran squeeze the Persian Gulf state's exports. With uncertainty rising over whether other regional producers will be able to fill a potential supply gap, prices are climbing as buyers rush to secure alternative shipments.
Global benchmark Brent crude breached $85 a barrel earlier this month for the first time since 2014, and traded at $81.09 at 11:36 a.m. in London on Wednesday.
While Saudi Arabia and Iran impose country-specific destination restrictions on their supply and don't allow buyers to resell cargoes bought under long-term contracts, Iraq's rules are a bit looser. SOMO mostly sells to technical service contract holders that have invested in the nation's exploration and development projects, and other lifters who have refining assets. Its end-use stipulations are limited to geographic regions, rather than specific countries.
Buyers are encouraged to process the oil in their own refinery systems, rather than trade the barrels. Still, while Iraq charges buyers the official selling price that it sets monthly, the shipments are regularly resold in the spot market at a premium to benchmark prices. Now, as negotiations are set to begin for 2019 term supplies, SOMO is looking to potentially rein in the practice.
The strategy is a u-turn from earlier this year, when Iraq was facing competition from the U.S. and Africa while the market was well supplied. At that time, SOMO allowed buyers to load its crude without saying where the cargo will finally end up. They only had to let the Middle East producer know about the destination two weeks after the shipment's bill of lading.
--With assistance from Sharon Cho.To contact the reporters on this story: Serene Cheong in Singapore at scheong20@bloomberg.net ;Alfred Cang in Singapore at acang@bloomberg.net To contact the editors responsible for this story: Pratish Narayanan at pnarayanan9@bloomberg.net Anna Kitanaka
Generated by readers, the comments included herein do not reflect the views and opinions of Rigzone. All comments are subject to editorial review. Off-topic, inappropriate or insulting comments will be removed.