Iran Tries to Stop UK Oil Tanker
by Bloomberg
|
Tim Ross and Anthony DiPaola
|
Thursday, July 11, 2019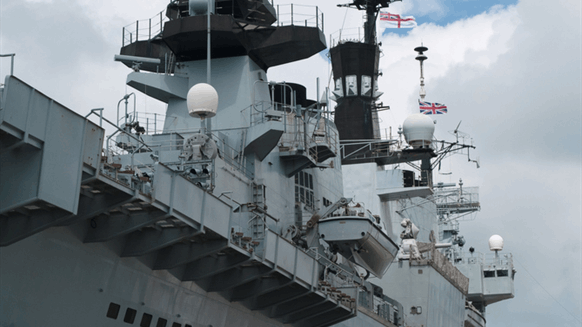 The British navy intervened to stop Iran from blocking a commercial oil tanker leaving the Persian Gulf.
U.K. special forces assisted the authorities in Gibraltar, an independently governed U.K. territory south of Spain, when they seized a super tanker on July 4 over allegations that it was carrying Iranian oil to Syria in breach of EU sanctions.
The British Heritage was meant to load crude from Iraq before sailing onto Europe but a person with knowledge of the matter said BP elected not to lift the cargo because of concerns about the wider political situation. The ship didn't have oil on board when it left the region, the person said.
There are six vessels operating in the Gulf registered to Britain, or a British Overseas Territory, and five operating under the British flag. In total, they have the capacity to transport almost 9 million barrels of crude.
The incident was originally reported by CNN, which cited two U.S. officials saying Iran had tried to seize, rather than impede, the tanker and order it to change course.
--With assistance from Ladane Nasseri, Karen Leigh, Verity Ratcliffe, Kelly Gilblom, Thomas Pennyand Ana Monteiro.
To contact the reporters on this story:
Tim Ross in London at tross54@bloomberg.net;
Anthony DiPaola in Dubai at adipaola@bloomberg.net
To contact the editors responsible for this story:
Lin Noueihed at lnoueihed@bloomberg.net;
Flavia Krause-Jackson at fjackson@bloomberg.net
Alaa Shahine
1
2
View Full Article
Generated by readers, the comments included herein do not reflect the views and opinions of Rigzone. All comments are subject to editorial review. Off-topic, inappropriate or insulting comments will be removed.