Iran Oil Gushes Into Global Market
by Bloomberg
|
Bloomberg News
|
Friday, January 20, 2023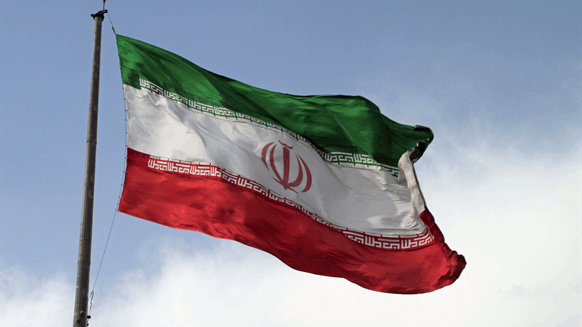 Iran's oil exports are surging.
Iran's oil exports are surging, offering solace to both Tehran and a global market fretting over the prospect of sanctions squeezing Russian supply. Much of it appears to be finding its way to China.
The Persian Gulf country's oil exports surged to about 1.3 million barrels a day in November, and last month held near the highest in four years, according to data from Vortexa Ltd. and Kpler, two well-known shipping analytics firms.
The surge is a boost for global markets as sanctions on Moscow threaten to tighten oil supply from a key producer. The picture is more nuanced for the US and its allies — who want low oil prices but have also been trying to curb Iranian exports in order to restrict the Islamic Republic's nuclear program.
The increase appears to be bound for China, the world's biggest oil importer, under the banner of shipments from Malaysia. Beijing's intake from the Asian nation surged to a record in December, figures from China's customs administration show.
Malaysian exports to China on that scale are unfeasible. They were almost triple the average daily crude output from the Southeast Asian nation over the first nine months of 2022. The flows also surpassed those of OPEC giants Iraq and the United Arab Emirates.
"China's crude imports from Iran picked up to a new record in the last month of 2022," Armen Azizan, an analyst at Vortexa, said in a report.
A fax to China's General Administration of Customs wasn't immediately returned.
Malaysian waters have long been a hub for transferring crude and petroleum products from one tanker to another, sometimes masking the origin. Barrels from Iran and Venezuela have previously been re-branded as oil from Malaysia and Oman.
The official data show Malaysia as China's third-biggest supplier of crude last month, trailing only Saudi Arabia and Russia. Shipments from Iraq were at 5.06 million tons, while flows from the UAE were at 4.95 million tons in December.
Across 2022, China imported a total of 35.7 million tons of crude from Malaysia, making the Southeast Asian nation the sixth-biggest supplier, ahead of Brazil, and OPEC members Kuwait and Angola.
Officially, China hasn't imported any Venezuelan crude since 2019 and has only taken oil from Iran on four occasions since the end of 2020, the customs data show.
--With assistance from Ben Sharples, Jason Rogers and Emma Dong.
Generated by readers, the comments included herein do not reflect the views and opinions of Rigzone. All comments are subject to editorial review. Off-topic, inappropriate or insulting comments will be removed.