Investors See Big Oil Surge, But Physical Markets Suggest Caution
by Reuters
|
L. George, D. K. Kumar & F. Tan
|
Tuesday, May 15, 2018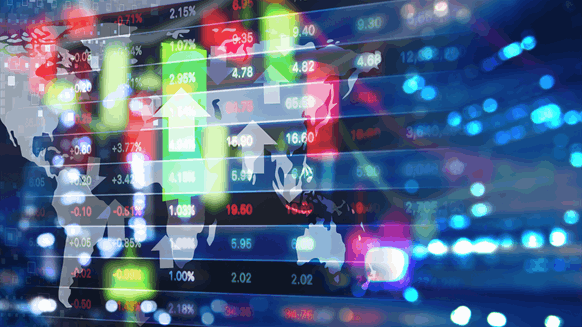 Physical markets for oil shipments tell a different story.
Big Disconnect
Those on the front lines of the physical market are not convinced. Traders say the surge in U.S. exports to more than 2 million bpd has saturated some markets, leaving benchmark prices ripe for a correction.
"There is a huge disconnect between futures and fundamentals," a trader with a Chinese independent refiner said. "I won't be surprised if prices correct by $20 a barrel."
Increased U.S. competition has dented sales of oil from Nigeria and Azerbaijan, which produce similar quality oil and compete for buyers in Europe and Latin America.
Physical prices have sunk even as benchmarks on which they are based stay buoyant. The strength of Brent crude, now trading at nearly $7 above U.S. futures , and $4 above Dubai, has made it hard to find buyers for grades priced off Brent.
Russian Urals hit a seven-year discount against dated Brent while Kazakh CPC Blend crashed to its weakest since mid-2012 this month.
Separately, shipments of West African crude to Asia hit a five-month low in April due to a backlog at Chinese ports.
Clogged pipelines have hit key U.S. oil grades, including in west Texas , where the discount to U.S. crude is near its widest in three years.
Some are confident the world's refineries will gobble up these barrels when they finish seasonal maintenance. About 10 percent of China's refining capacity is expected to be offline through June.
"For the last three, four, five months we've seen high turnarounds globally," a U.S. crude trader said, referencing maintenance works.
"Once you get past that, all of a sudden (you're) looking at 3 million barrels per day of fresh crude consumption."
But whether that is enough to support Brent at $80 and above is yet to be seen.
"I think it's touch and go," he added.
(Reporting by Devika Krishna Kumar in New York, Libby George in London and Florence Tan in Singapore; Additional reporting by Ayenat Mersie; Editing by Lisa Shumaker)
1
2
View Full Article
Generated by readers, the comments included herein do not reflect the views and opinions of Rigzone. All comments are subject to editorial review. Off-topic, inappropriate or insulting comments will be removed.