International Group Takes 49% Stake in Aramco Oil Pipeline Unit
by Bloomberg
|
Farah Elbahrawy
|
Monday, June 21, 2021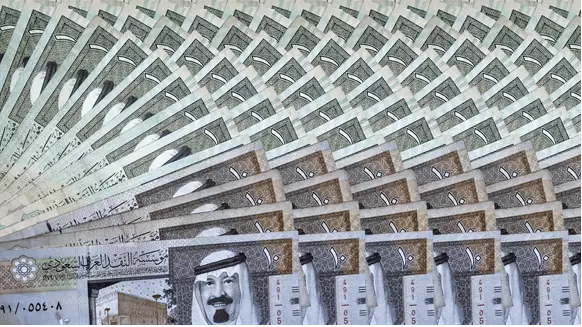 A consortium has closed a $12.4 billion deal to acquire an equity stake in Aramco Oil Pipelines Co.
(Bloomberg) -- China's Silk Road Fund and Hassana Investment Co., controlled by the Saudi Arabian government, joined a group investing $12.4 billion in Saudi Aramco's oil pipelines.
The consortium, led by U.S. firm EIG Global Energy Partners LLC, has now closed a deal to acquire a 49% equity stake in Aramco Oil Pipelines Co., a new subsidiary, according to an emailed statement. The group includes Abu Dhabi sovereign wealth fund Mubadala Investment Co. and Samsung Asset Management. Abu Dhabi is the capital of the United Arab Emirates and, along with Saudi Arabia, a key member of the Organization of Petroleum Exporting Countries cartel.
The subsidiary will have rights to 25 years of tariff payments for oil transported through Aramco's crude pipeline network. Aramco, the world's biggest oil producer, will retain ownership of the other 51% of the shares.
Aramco may look to raise money from a similarly structured deal for its natural gas pipelines as part of a plan to sell non-core assets, people familiar with the matter have told Bloomberg. The funds would help the company maintain a $75 billion annual dividend, almost all of which goes to the government.
--With assistance from Matthew Martin.
© 2021 Bloomberg L.P.
Generated by readers, the comments included herein do not reflect the views and opinions of Rigzone. All comments are subject to editorial review. Off-topic, inappropriate or insulting comments will be removed.