Icahn Is Said to Have Won Control of Board at SandRidge
by Bloomberg
|
Scott Deveau & Alex Nussbaum
|
Tuesday, June 19, 2018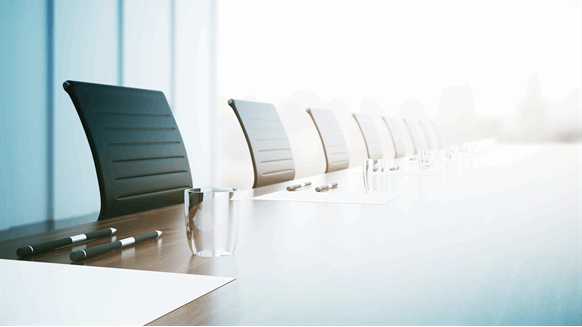 Activist investor Carl Icahn has won control of SandRidge's board based on preliminary results, according to sources.
(Bloomberg) -- Activist investor Carl Icahn has won control of embattled oil and gas driller SandRidge Energy Inc.'s board based on preliminary results, according to people familiar with the matter.
Icahn has won at least four of the seven board seats at the Oklahoma-based explorer, said the people, who asked not to be identified because they weren't authorized to officially release results. The race for the final director's seat was too close to call as of Tuesday morning, the people said.
Sandridge shares rose as much as 3.9 percent and traded up 3.2 percent at 11:16 a.m. in New York to $16.35, valuing the company at about $579 million.
SandRidge's top shareholder has been pushing since November for changes at the company, which has seen its stock plummet more than 40 percent since a 2016 bankruptcy. Under pressure from Icahn in recent months, SandRidge canceled the acquisition of rival driller Bonanza Creek Energy Inc. in December. It's also dismissed top executives and announced it's open to a partial or full sale of the company.
The producer expanded its board from five to seven members earlier this year and offered to seat two Icahn nominees as a compromise. Icahn rejected the idea, saying the entire board needed to be replaced.
The company was announcing results at its annual shareholder meeting Tuesday in Oklahoma City. Preliminary numbers had Icahn nominees Randolph Read, John Lipinski. Jonathan Christodoro and Bob Alexander winning seats along with current SandRidge directors Sylvia K. Barnes and William M. Griffin, according to a person familiar with the process. The fate of the final seat, and of current board Chairman Michael L. Bennett, were still unclear, the person said.
In another sign of investors' displeasure, a majority of shareholders also voted against a non-binding resolution approving the compensation of company executives, the person said.
Icahn's raised the possibility of buying SandRidge himself, after the company said in April that it would review offers from potential buyers.
The explorer said last week that it's been in contact with at least 17 possible bidders, including the activist. Icahn said he was not presently planning to make an offer. If that changed, he said in a statement last week, any board majority he won would run a fair process.
SandRidge has drilling rights on more than a half-million acres across Oklahoma, Kansas and Colorado. But many of its fields are either aging properties saddled with declining production and higher costs, or lacking pipeline access that would make new drilling viable, according to David Beard, an analyst with New Orleans investment manager Coker & Palmer Inc.
The company's market value topped $11 billion in 2008, when oil prices soared near $150 a barrel. But a heavy debt load and the plunge in oil prices starting in 2014 eventually forced it into bankruptcy. It ended last week with a market value of about $550 million.
The proxy fight got nasty over the last month, with an almost daily flurry of news releases and open letters to shareholders in which the New York billionaire and the Great Plains explorer excoriated one another. SandRidge blasted Icahn for "half-truths and hyperbole" and a "simply terrible" track record. Meanwhile, Icahn bemoaned a "litany of missteps and blatant transgressions" by directors and "egregious" pay packages.
Two shareholder advisory firms -- Institutional Shareholder Services Inc. and Glass Lewis & Co. -- recommended splitting the difference in reports earlier this month. They urged shareholders to elect four SandRidge nominees and three of Icahn's selections, although they differed on which ones. SandRidge used a so-called universal proxy card that allowed investors to pick and choose from both the company's and Icahn's slates.
To contact the reporters on this story: Scott Deveau in New York at sdeveau2@bloomberg.net; Alex Nussbaum in New York at anussbaum1@bloomberg.net. To contact the editors responsible for this story: Reg Gale at rgale5@bloomberg.net; Elizabeth Fournier at efournier5@bloomberg.net Steve Stroth.
Generated by readers, the comments included herein do not reflect the views and opinions of Rigzone. All comments are subject to editorial review. Off-topic, inappropriate or insulting comments will be removed.