How Do You Keep a Workforce Digitally Up to Date?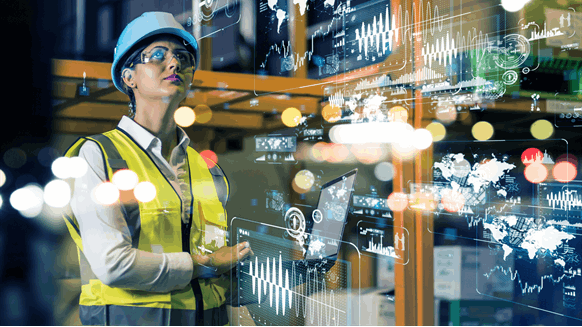 From the latest digital buzzwords to the newest apps, what are the challenges in keeping employees engaged in the digital developments of the workplace?
Imagine trying to do your job without your computer, tablet or smartphone. No emails. No instant messenger. No video calls. In just 40 years, we've gone from needing very little technology to becoming completely reliant on it.
And in a world where 47 percent of customers believe that 'digitization is the future of project delivery,' how do you keep on top of the digital changes happening at speed? Particularly when you're a global company.
It's not uncommon to see change resistance. While most technologies aren't particularly difficult to use, there is often little motivation for employees to move from the way things have always been done. So how is this addressed?
Staying Technology Ready
Today's agile worker is now connected to colleagues via apps, clouds and video calls, allowing them to connect and work collaboratively wherever they are. But how do you encourage engagement and productivity when many people are still happy with traditional calls and emails?
"It's about demonstrating the benefits to people. If you are rolling out multiple tools – such as Office 365 and everything it comes with – it's important to articulate clearly the purpose of each one and how it differentiates from the others to avoid any confusion," explains Helen Deverell, a global internal communications expert.
"While leaders set the direction, and inspire people to get behind it, they can't change company culture alone," she said. "They need to involve employees from the very beginning so they can feel ownership of the change rather than it being something that's done to them."
Confidence is Key
John Pillay, digital transformation director for Worley, agrees, but adds it's also about giving your entire workforce the confidence to embrace digital habits.
"Building a digital culture is all about trying to boost their confidence in talking about, describing and participating in conversations about emerging technology, and how we might solve problems in different ways," he explained.
"However, one of the problems is that the digital world has created this grandiose language around what digital is and this can be a big barrier for people getting involved or feeling that they've got a role in it. Our aim is to break down those barriers around language and simplify it, so that everyone feels able to get involved."
Having the right technology available makes it easier for people to adopt new ways of working, but we also need to make it central to our day jobs.
However, Pillay urges caution against becoming what he calls a 'digital fashionista' where you try every collaboration tool going.
"We've got to be ruthless about the choices we make," he said. "Some of the most successful digital transformations have actually involved a level of simplifying application footprints and investing strongly in digital leadership and soft skills."
1
2
View Full Article
Generated by readers, the comments included herein do not reflect the views and opinions of Rigzone. All comments are subject to editorial review. Off-topic, inappropriate or insulting comments will be removed.