Halliburton's Lesar Exits After 25 Years
by Bloomberg
|
Christine Buurma & David Wethe
|
Thursday, January 03, 2019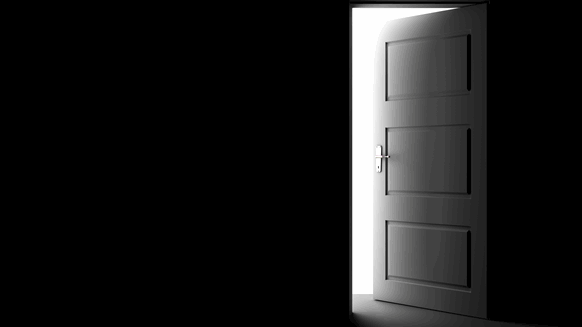 Dave Lesar stepped down as chairman of Halliburton, ending a 25-year run with the oil-services giant.
(Bloomberg) -- Dave Lesar stepped down as chairman of Halliburton Co., ending a 25-year run with the oil-services giant that included its ill-fated bid for Baker Hughes Inc. and, more recently, a personal business relationship with former Interior Secretary Ryan Zinke that's drawn scrutiny from Department of Justice.
The Dec. 31 retirement of Lesar, 65, who was CEO between 2000 and 2017 and most recently served as executive chairman, comes at a tough time for the world's biggest fracking provider and its competitors, with many customers limiting spending amid a volatile oil market.
Groomed by former Halliburton CEO and U.S. Vice President Dick Cheney as his successor, Lesar was the architect of the company's failed attempt to take over rival Baker Hughes, which led to the payment of a breakup fee of about $3.5 billion.
Shares of the Houston-based company rose about 68 percent under Lesar's tenure as CEO, outpacing larger rival Schlumberger Ltd. in the period. Since Lesar stepped down as CEO and became executive chairman in mid-2017, Halliburton has fallen about 40 percent amid volatile crude prices and more cautious spending from a chastened energy sector. Investors are still waiting for the service companies to return to full growth since the worst crude crash in a generation hit in the middle of 2014.
Lesar joined Halliburton in 1993, working in a variety of roles including CEO of its former engineering and construction unit Brown & Root.
Current Chief Executive Officer Jeff Miller takes over as chairman from Lesar, whose retirement is "consistent with the company's corporate governance guidelines," Halliburton said in a statement Wednesday. It didn't give further details, or mention the Zinke probe, although it did say previously he would leave at the end of 2018 when he reached the mandatory retirement age.
The Interior Department's watchdog agreed to look into a land deal involving Zinke after Democratic lawmakers asked them to investigate whether the former secretary used his office for personal financial gain, and released internal emails that showed he met with Lesar, Lesar's son John, and Montana developer Casey Malmquist in his office in August.
The review was referred to the Justice Department in late October. Zinke resigned in December amid federal investigations into his travel, political activities and business dealings.
With assistance from Ari Natter. To contact the reporters on this story: David Wethe in Houston at dwethe@bloomberg.net; Christine Buurma in New York at cbuurma1@bloomberg.net. To contact the editors responsible for this story: Simon Casey at scasey4@bloomberg.net Carlos Caminada.
Generated by readers, the comments included herein do not reflect the views and opinions of Rigzone. All comments are subject to editorial review. Off-topic, inappropriate or insulting comments will be removed.