Half of Oil and Gas Workers Find Their Work Exhausting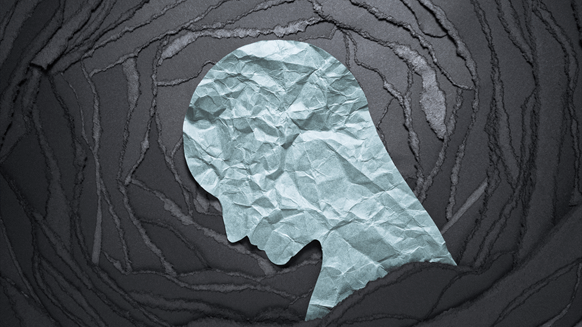 Fifty percent of oil and gas workers are finding their work exhausting, according to O.C. Tanner's 2023 Global Culture Report.
Image by tadamichi via iStock
Fifty percent of oil and gas workers are finding their work exhausting with 39 percent feeling emotionally frustrated, according to O.C. Tanner's 2023 Global Culture Report.
The report suggests a number of reasons why oil and gas workers are suffering both physically and emotionally, with a poor balance between their working lives and personal lives more likely to result in exhaustion and potential burnout, O.C. Tanner said in a statement accompanying the report, which was sent to Rigzone.
When an employee doesn't have the balance right, they are 89 percent more likely to suffer burnout, O.C. Tanner said in the statement, adding that an organizational culture that doesn't prioritize staff recognition will also increase the odds of poor mental health, "with employees who feel appreciated for their efforts and results 80 percent less likely to suffer burnout".
If employees are to obtain a healthy balance between their work and personal lives, the report recommends that leaders give their people a say in how they work, as well as what work they do, the statement highlighted.
Organizations must also establish pragmatic practices and expectations that support balance, while ensuring employees have opportunities to take time away from work without feeling any pressure, guilt, or obligation to work during their time off, it added. Ensuring senior leaders communicate and demonstrate the importance of balance is also key, the statement noted.
"Employees feeling exhausted with their day to day work is symptomatic of a workplace that needs urgent attention" Robert Ordever, the European Managing Director of O.C. Tanner, said in a company statement.
"Leaders need to take an honest look at their culture to see whether their people have a good work-life balance, are regularly recognized, and feel part of a supportive and purpose-driven community. If these elements are lacking then employee mental health will invariably suffer, and the business will experience high levels of absence and staff turnover," he added.
"For employees to feel energized and fulfilled by their work, they must know that their efforts and results are appreciated by both leaders and peers. This means nurturing a culture of integrated recognition in which acts of appreciation are given, witnessed and received every single day," Ordever went on to state.
Rigzone has contacted UK industry body Offshore Energies UK (OEUK), U.S. industry body the American Petroleum Institute (API), and the International Association of Oil & Gas Producers (IOGP) for comment on O.C. Tanner's findings. At the time of writing, Rigzone has not yet received a response from any of the organizations.
O.C. Tanner's 2023 Global Culture Report collected and analyzed the perspectives of over 36,000 employees, leaders, HR practitioners, and business executives from 20 countries around the world, including 186 from the oil and gas industry.
In the latest O.C. Tanner study, 56 percent of oil and gas workers reported that their direct managers seem stressed. The report also revealed that a fifth of oil and gas workers (19 percent) feel like outsiders at work with almost a third (29 percent) not considering their workplace to be a community, despite the majority of oil and gas workers (72 percent) wanting to feel a strong sense of belonging at work.
O.C. Tanner's 2022 Global Culture Report found that fear of failure was paralyzing decision making among 62 percent of oil and gas workers. That report analyzed the perspectives of over 38,000 employees and leaders from 21 countries around the world, including almost 200 oil and gas workers.
The North Sea Chapter of the International Association of Drilling Contractors (IADC) recently published a white paper on mental health in the North Sea, which noted that a recent study by the International SOS Foundation of onshore and offshore remote rotational shift workers found 40 percent experienced suicidal thoughts some or all of the time while on duty.
The whitepaper also highlighted that UK-based Champion Health's Workplace Health Report 2023 found that the number of employees experiencing thoughts of suicide or self-harm had increased to nine percent since the previous year and that 19 percent of workers have a current mental health diagnosis.
To contact the author, email andreas.exarheas@rigzone.com
What do you think? We'd love to hear from you, join the conversation on the Rigzone Energy Network.

The Rigzone Energy Network is a new social experience created for you and all energy professionals to Speak Up about our industry, share knowledge, connect with peers and industry insiders and engage in a professional community that will empower your career in energy.