Gas Writedowns Surface in Europe With $1.4B Blow to Centrica
by Bloomberg
|
Lars Paulsson and Rachel Morison
|
Thursday, February 13, 2020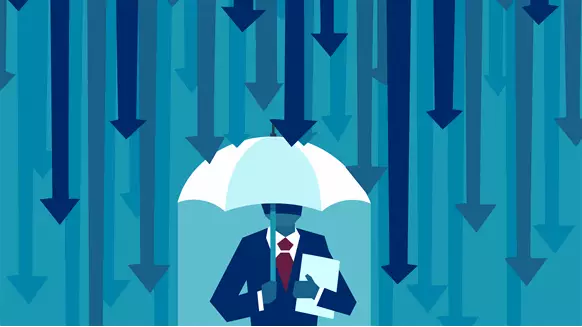 Centrica became the first energy company to book a major writedown on production assets in Europe.
(Bloomberg) -- Centrica Plc became the first energy company to book a major writedown on production assets in Europe as the global natural gas glut slashed valuations on both sides of the Atlantic.
The U.K.'s biggest energy supplier to homes followed oil majors from Royal Dutch Shell Plc to Chevron Corp. in feeling the pain from a worldwide slump in the heating and power-plant fuel that's sent prices to their lowest level in a decade in Europe.
Centrica booked a net exceptional charge before tax of 1.1 billion pounds ($1.4 billion) for a lower value of its exploration and production arm, as well as a stake in U.K. nuclear plants. The writedown also includes restructuring costs of 356 million pounds.
While gas is preferred to coal as a power generation fuel because it is much cleaner to burn, there are no signs of the glut coming to an end anytime soon. Nations from the U.S. to Australia are exporting record amounts of the commodity at the same time as the coronavirus is curbing demand in China, sending prices down further.
"The gas market is very oversupplied right now because of associated gas from shale oil in the U.S. and lower levels of demand in Asia and to trump it all the coronavirus," Centrica Chief Executive Officer Iain Conn said on a call with reporters on Thursday.
The gas slump adds to the company's woes after millions of customers have left in the past few years and lawmakers clamped down on prices utilities can charge their customers.
As Conn, a veteran oil man, is leaving his role as CEO later this year, Centrica is selling its North Sea oil and gas company Spirit Energy Ltd. It has also put up for sale its 20% stake in Electricite de France SA's U.K. nuclear plants. Both disposals "face headwinds and uncertainty," according to Berenberg Bank.
While the company plans to sell Spirit by the end of this year and is expecting offers by the end of March, it probably won't be able to dispose of the nuclear stake by then, Conn said on the call.
Conn added he was expecting the market to be surprised by the "blunt view" of gas prices the company was presenting and highlighted the irony that Centrica is attempting to sell these businesses now. He said he expected analyst to revise down their own commodity price curves too.
Centrica is expecting gas prices to stay "weak" for the rest of this year, Conn said, which will lead to flat earnings at best. While the slump has clearly hit the value of its upstream assets, lower gas prices are positive for the energy supply business because it can buy fuel in the wholesale market at a cheaper rate. After the planned asset sales, the company will be more predictable, Conn said.
Shares plunged as much as 18%, the most since July, after full-year earnings missed estimates. The company also cited the negative impact of the U.K. energy retail price cap at the same time as the departure of homes continued, although at a slowing rate.
Across the Atlantic, Chevron posted its steepest loss in a decade on Jan. 31 after billions of dollars in writedowns on the value of its North American gas fields. On Wednesday, Antero Resources Corp. wrote off more than half a billion dollars from its balance sheet as plunging prices for natural gas erode the value of its assets and investments.
While Shell in 2019 enjoyed one of its strongest years trading gas ever, its fourth-quarter results included a charge of $1.9 billion, primarily on the lower value of its U.S. unconventional gas assets and a drilling rig joint venture.
To contact the reporters on this story:
Lars Paulsson in London at lpaulsson@bloomberg.net;
Rachel Morison in London at rmorison@bloomberg.net
To contact the editors responsible for this story:
Reed Landberg at landberg@bloomberg.net
Lars Paulsson
Generated by readers, the comments included herein do not reflect the views and opinions of Rigzone. All comments are subject to editorial review. Off-topic, inappropriate or insulting comments will be removed.