Gas Flows Resume After Canada Pipe Rupture Hits Oil Refiners
by Bloomberg
|
Rachel Adams-Heard & David Marino
|
Thursday, October 11, 2018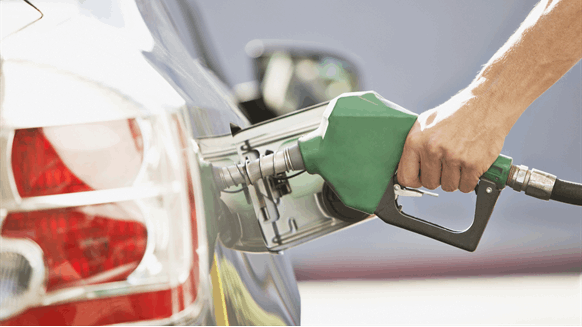 Natural gas has begun flowing again on a pipeline in British Columbia after a rupture on an adjacent line forced oil refineries in Washington to cut output.
(Bloomberg) -- Natural gas has begun flowing again on a pipeline in British Columbia after a rupture on an adjacent line forced oil refineries in Washington to cut output and sent gasoline prices soaring up and down the West Coast.
An explosion Tuesday on Enbridge Inc.'s Westcoast Mainline gas system rippled through energy markets in the Pacific Northwest. Late Wednesday, Canadian regulators OK'd Enbridge's plan to pump gas through a 30-inch (76-centimeter) line that is in the same right of way as the 36-inch line that exploded. The smaller line, shut as a precautionary measure after the rupture, will be returned to about 80 percent of its capacity, Enbridge said in a statement.
Market Impact
Wholesale gasoline in Portland, Oregon, jumped 19 cents to 55 cents a gallon over New York-traded futures contracts, the highest level in five years, according to data compiled by Bloomberg. San Francisco prices climbed 6 cents to the highest premium in more than a year. Heavy Canadian crude traded at a record $52.40 discount to West Texas Intermediate, the U.S. benchmark.
Fortis Inc., a Canadian company that distributes gas from the system, said in a statement Thursday that the line has begun flowing, but it asked customers to "avoid non-essential use of gas until the situation is completely resolved" because supplies are still tight.
Williams Cos. said it's working with local distribution companies to supply residential and other "critical gas users" with fuel shipped on its Northwest Pipeline. Starting Thursday, the Williams line will be able to draw up to 1.2 billion cubic feet per day of gas from a storage facility in southwest Washington, which is being placed back into service after it underwent scheduled maintenance.
The Enbridge pipeline is part of its Westcoast Energy network, and carries as much as 2.9 billion cubic feet of gas a day -- supplying half of the demand from Washington, Oregon and Idaho -- from the Fort Nelson processing plant in northern British Columbia to the U.S. border. The 1,751-mile (2,818-kilometer) line connects to gas fields as far north as the Yukon and Northwest Territories.
About 100 people in the Lheidli T'enneh First Nation were evacuated Tuesday evening after the line ruptured in a rural area outside of Prince George. Enbridge said the incident is under investigation. Canada's Transportation Safety Board was heading to the scene on Thursday morning.
The National Energy Board issued an order late Wednesday local time saying that Enbridge could only restart the adjacent line at reduced pressure. Pipeline companies often route multiple lines within the same right-of-way to minimize the impact on the environment and surrounding landowners. The company can apply to resume full pressure, the regulator said in a statement on its website.
The line carries gas to refineries in Washington state to operate units that process crude oil into gasoline, diesel and other fuels, as well as to utilities in the region. Refiners use the gas to generate steam and power at their facilities.
Royal Dutch Shell Plc said Wednesday it was shutting units at its Puget Sound refinery north of Seattle after losing gas supply and Phillips 66 shut its refinery in Ferndale, Washington, according to the local fire department. They're among at least four refineries in the region that have been affected.
'No Cushion'
Those receive oil from Alberta via the Trans Mountain pipeline, and any reduction would aggravate a glut in Canada. The four affected refineries imported a combined 159,000 barrels a day of Canadian crude in July, government data show.
A small amount of heavy Canadian crude goes to Washington refiners, Kevin Birn, a director on the North American crude oil markets team at IHS Markit, said by phone. "Still, the entire western Canadian system is in a very fragile place at this time because of the surplus. There is no cushion left to absorb any bumps in the system."
Gas Supplies
Fortis said Wednesday the rupture may cut gas supplies to as many as 700,000 customers in Vancouver and other parts of western Canada. In Washington, utility owners Avista Corp. and Puget Sound Energy asked customers to curtail usage.
Marathon Petroleum Corp. is running units at its Anacortes facility at minimum rates, according to a person familiar with the situation. BP Plc throttled back rates on a hydrocracker at its Cherry Point refinery, while crude unit rates were normal, a person familiar with operations said. Trailstone Group said its Tacoma refinery hasn't been affected.
With assistance from Barbara Powell, Lucia Kassai, Robert Tuttle, Brian Eckhouse, Naureen S. Malik and Dan Murtaugh. To contact the reporters on this story: David Marino in New York at dmarino4@bloomberg.net; Rachel Adams-Heard in Houston at radamsheard@bloomberg.net. To contact the editors responsible for this story: David Marino at dmarino4@bloomberg.net Joe Carroll, Christine Buurma.
Generated by readers, the comments included herein do not reflect the views and opinions of Rigzone. All comments are subject to editorial review. Off-topic, inappropriate or insulting comments will be removed.