Gas Challenges Prompt Hard Questions
by Matthew V. Veazey
|
Rigzone Staff
|
Monday, January 18, 2021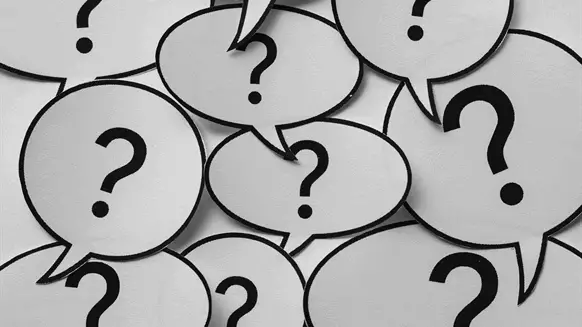 Rigzone prognosticators highlight trends to watch this week in the oil and gas markets.
(The views and opinions expressed in this article are those of the attributed sources and do not necessarily reflect the position of Rigzone or the author.)
A winter natural gas supply squeeze is underway across the Northern Hemisphere. The situation has put one of Rigzone's regular oil and gas market-watchers in an inquisitive mood. Find out why, and check out other near-term insights, in this preview of what to watch this week in the oil and gas markets.
Tom McNulty, Houston-based Principal and Energy Practice leader with Valuescope, Inc.: As winter lingers, LNG shortages in Asia will raise uncomfortable questions as to why there is plenty of natural gas underneath the U.S. but obstacles and barriers to moving this gas to markets that want to burn it instead of coal. If U.S. natural gas production declines and LNG exports stay flat or decline, then a huge amount of coal will be burned in Asia to keep people from freezing this winter.
Mark Le Dain, vice president of strategy with the oil and gas data firm Validere: Increasingly watching propane stocks. A decline in supply combined with increased heating demand (even with a mild winter) has left stocks extremely tight. Even without further tightening, this will be a positive for producers in 2021 with increasing natural gas liquids cash flows.
Phil Kangas, US Partner-in-Charge, Energy Advisor, Natural Resources and Mining, Grant Thornton LLP: The extent of near-term lockdowns and supply-side activity for U.S.-based output will be factors to watch. While oil futures appear to be on the rise, near-term market performance will continue to experience uncertainty. New or extended lockdowns related to growing virus caseloads, spurred by year-end holiday behaviors and by the rapid growth of the most recent deadly strand of the virus, may offset progress from the vaccine rollout. Of course, higher crude prices mean more profitable results for U.S. producers. Active rig count numbers have continued to increase – but at a relatively slow rate considering year-over-over operational comparisons. Keeping output flat will preserve price integrity. Expectations are that U.S.-based production will hold steady as firms shore up their balance sheets, pay down debt and focus on returns to shareholders. We will be watching the extent to which further crude price increases drive any substantive upswing in rig activity.
Andrew Goldstein, President, Atlas Commodities LLC: I would look for a sustained rally as March becomes spot month in WTI. Looking towards Q2 and beyond, we see positive vaccine news, which will put more people on the road and in the air and drive economic activity.
Jake Sherman, Lead Analyst, Investing.com: U.S. crude stocks have to show a build in the very near future. You cannot keep having crude draws and turn out more fuel products each week without signs of corresponding demand. Something has to give.
To contact the author, email mveazey@rigzone.com.
Generated by readers, the comments included herein do not reflect the views and opinions of Rigzone. All comments are subject to editorial review. Off-topic, inappropriate or insulting comments will be removed.
MORE FROM THIS AUTHOR
Matthew V. Veazey
Senior Editor | Rigzone