Gadfly: Texas' Power Producers Are Caught in a Mexican Standoff
by Bloomberg
|
Liam Denning
|
Thursday, October 26, 2017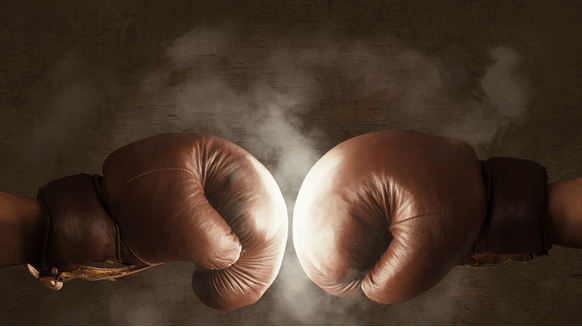 Despite decent demand, power prices in Texas have been weighed down by a confluence of things.
(This column does not necessarily reflect the opinion of Bloomberg LP and its owners. The views expressed are his own)
(Bloomberg Gadfly) -- Texas takes pride in its spirit of self-reliance. That could make all the difference in the state's power market.
Texas is one of the few big electricity markets in the U.S. where demand is growing. It also happens to host the prolific Permian shale basin and a border with Mexico. For power producers, the interplay between these factors matters a great deal.
Despite decent demand, power prices in Texas have been weighed down by a confluence of things. Excess generating capacity -- including higher levels of wind power, which has no fuel cost and so runs cheap -- has been a big factor.
Another has been cheap natural gas. This isn't an issue confined to just Texas. For example, Rick Perry's, er, "reform" plan to boost coal-fired generators is a direct result of gas eating into their market share.
Gas generates about half the power produced in Texas, and so the fuel's price plays a big role in determining electricity's price. This chart from Greg Gordon, an analyst at Evercore ISI, compares the prices of both in north Texas. The relationship is pretty clear:
The other obvious thing from that chart is that gas prices were much more subdued after 2015. The discount at which local gas trades relative to Nymex futures has widened significantly:
This is all because of the Permian fracking boom. Higher oil production brings more gas to the surface, too:
Just as shale oil has contributed to a glut weighing on global oil prices, so this gas glut has depressed prices for that fuel and so weakened power prices.
An important safety valve is Mexico. Overall, pipeline exports of gas across the Texas-Mexico border have more than tripled since 2012:
It isn't enough.
In a recent report, analysts at Sanford C. Bernstein forecast that Permian gas production, net of liquids, would rise another 2.5 billion cubic feet a day by 2019 and keep rising from there. Moreover, while new pipelines have been built to take Permian gas south of the border, they are largely underutilized. Mexican demand hasn't kept pace either with the Permian's production levels or export capacity. Bernstein is also concerned that other proposed pipelines to take gas from the region may not show up on time over the next couple of years.
Forecast Rise In Permian Gas Production By 2019
2.5 Billion Cubic Feet/Day
The upshot: If Mexican demand doesn't pull more Permian gas south, producers may find themselves having to flare or shut in gas as soon as next spring.
1
2
View Full Article
Generated by readers, the comments included herein do not reflect the views and opinions of Rigzone. All comments are subject to editorial review. Off-topic, inappropriate or insulting comments will be removed.