From Texas to the World: Surge of US Oil Exports On the Way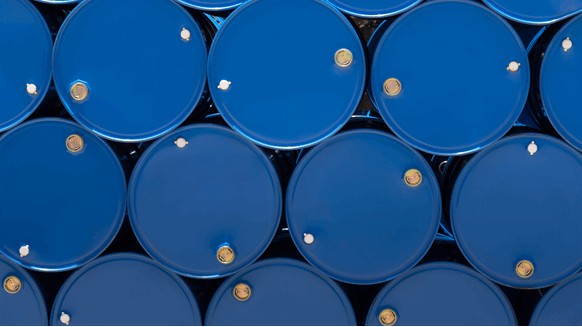 What started as an American phenomenon is now being felt around the world as U.S. oil exports surge to levels unthinkable only a few years ago.
(Bloomberg) -- Oil trader Paul Vega is at the vanguard of shale's next revolution.
Driving his pick-up truck through the heartland of the Permian basin -- the vast tract of west Texas scrub where one of history's greatest oil booms means miles-long traffic jams -- Vega says there's more crude being pumped than America's refineries can absorb. Today, the primary task of trading houses like his is getting the stuff overseas.
"We buy it, we truck it, we put it on a pipeline, and there it goes to the port -- and from there to the world," said Vega, who heads the office of global commodities trader Trafigura Group in Midland, the region's oil industry hub.
What started as an American phenomenon is now being felt around the world as U.S. oil exports surge to levels unthinkable only a few years ago. The flow of crude will keep growing over the next few years with huge consequences for the oil industry, global politics and even whole economies. OPEC, for example, will face challenges keeping oil prices high, while Washington has a new, and potent, diplomatic weapon.
American oil exports stepped up a gear last year, jumping more than 70 percent to just over 2 million barrels a day, according to government data. "That could double again over the next few years as people continue to invest in shale," said Russell Hardy, the head of top oil trader Vitol Group. Over the past four weeks, U.S. oil exports have averaged more than 3 million barrels a day --- more than what Middle East petro-state Kuwait sells.
"This is the new American energy era," U.S. Energy Secretary Rick Perry told an industry conference in Houston earlier this month.
Oil traders and shale executives believe U.S. crude exports are set reach 5 million barrels a day by late 2020, up another 70 percent from current levels. If the U.S. hits that target, America will be exporting, on a gross basis, more crude than every country in OPEC except Saudi Arabia. (On a net basis, the U.S. remains, just, a net importer, but that's likely to change in the next few months.)
"The second wave of the U.S. shale revolution is coming," said Fatih Birol, the head of the International Energy Agency. "This will shake up international oil and gas trade flows, with profound implications for geopolitics."
The political impact is already being felt. The Trump administration has been able to impose aggressive sanctions on oil exports from Iran and Venezuela knowing the flow of crude from Texas will keep on rising. The economic impact on the U.S. is also evident: in dollar terms, the country's petroleum trade deficit fell to its lowest in 20 years in 2018.
The U.S. is already a big exporter of refined products such as gasoline and diesel. When combined with rising crude exports, the IEA forecasts American petroleum exports will reach roughly 9 million barrels a day within five years, up from just 1 million in 2012. In the process, the U.S. will become the world's second-largest exporter of crude and refined products by 2024, overtaking Russia and nearly topping Saudi Arabia.
Until now, the surge in U.S. oil production from the Permian and other shale basins like the Bakken in North Dakota was absorbed at home, feeding refineries in the U.S. Gulf of Mexico coast. Now, U.S. refiners are finding it increasingly hard to process more of the kind of light crude pumped in the Permian as their plants were built to process denser heavy crude -- the type pumped in Venezuela and the Middle East.
"The United States is probably darn close to being able to process as much light crude as it can," Thomas J. Nimbley, the head of U.S. oil refiner PBF Energy Inc., told investors.
As a result, shale executives are traveling the world to seek new customers. Gary Heminger, the head of Marathon Petroleum Corp., for example, was recently in Singapore and South Korea looking for buyers for shale crude.
"All the incremental Permian production needs to be exported," said Raoul LeBlanc at consultant IHS Markit Ltd. and a former head of strategy at Anadarko Petroleum Corp. "The Permian needs to find refineries willing to take U.S. light sweet crude as a base-load, most likely in Asia."
1
2
View Full Article
Generated by readers, the comments included herein do not reflect the views and opinions of Rigzone. All comments are subject to editorial review. Off-topic, inappropriate or insulting comments will be removed.