Fredriksen Is Back in Rigs After $5 Billion Vanished in Seadrill
by Bloomberg
|
Mikael Holter
|
Friday, July 06, 2018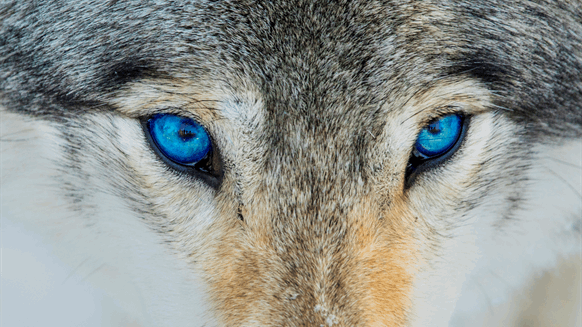 The Norwegian-born "Big Wolf" is placing a new wager on offshore drilling.
(Bloomberg) -- John Fredriksen's stake in Seadrill Ltd., once worth more than $5 billion, was virtually wiped out in the oil-market crash.
Now, the Norwegian-born shipping tycoon is placing a new wager on offshore drilling after overcoming a bondholder rebellion and pushing through the most complicated restructuring ever for the industry.
After more than two years of negotiations with banks, new investors, bondholders and shipyards on how to deal with the industry's biggest debt load, Seadrill emerged from bankruptcy protection this week. Fredriksen is investing about $300 million, raising his ownership to about 30 percent from 24 percent, according to a person familiar with the matter. That stake was already valued at about $630 million when U.S. markets closed on Thursday, and comes on top of more than $250 million he's placed in a new rig company, Northern Drilling Ltd., an investment that has almost doubled so far.
But the past couple of years have been long and painful for the 74-year-old billionaire, who's known as "Big Wolf" in the industry.
Financial Mess
Fredriksen founded the company in 2005 and together with his former top adviser, Tor Olav Troim, turned it into the biggest offshore driller by market value in less than a decade. But in the process, they amassed total obligations that topped $20 billion and set up a complex financial and corporate structure. Fredriksen even accused Troim, now a rig magnate in his own right, of leaving a financial mess behind when they parted ways in 2014.
Steering Seadrill back to life was a herculean task. The company named close to 90 debtor entities in its bankruptcy case, which involved more than 40 banks. More than 4,400 claims were recorded. The case was handled in a U.S. court in Texas, but spanned several countries. The most important documents had to be translated into Arabic, Norwegian, Portuguese, Spanish and Thai.
"It was one of the most complex restructurings in history, the largest ever in the offshore drilling sector," Scott Greissman, a partner at White & Case LLP, which represented a group of banks, said in an emailed statement.
An army of lawyers and financial advisers worked on the process, representing parties from Seadrill to several creditor committees. In an interview this week, Seadrill's Chief Executive Officer Anton Dibowitz declined to comment on the total cost of the restructuring, but acknowledged it had been "extremely long, arduous and expensive."
Fredriksen's participation was critical to the entire process, according to court documents and people involved.
He teamed up with hedge fund Centerbridge Partners LP in March 2017 and then added six other investors to commit to the $1.1 billion investment as part of the restructuring plan presented by Seadrill in September when it filed for Chapter 11. In return, they would get at least 70 percent of the restructured company. Fredriksen's investment company Hemen Holding Ltd. even got a 5 percent stake for its role as facilitator.
The banks were happy. But the company's bondholders less so.
Bondholder Revolt
About 60 percent of the unsecured lenders got only crumbs of the new capital investment, which was a juicy proposition if you believed in the rig market. A group of 37 bondholders and Barclays Plc staged a rebellion that culminated with two alternative plans in January, backed by about $200 million in deposits.
Some bondholders claimed they had been excluded from participating by a group of four of the initial investors -- Aristeia Capital L.L.C., GLG Partners LP, Saba Capital Management LP and Whitebox Advisors LLC. The bondholders have emails showing they contacted Moelis & Co., the group of four's adviser, before the Chapter 11 filing in September, according to four people familiar with the matter.
Moelis declined to comment when contacted by Bloomberg.
1
2
View Full Article
Generated by readers, the comments included herein do not reflect the views and opinions of Rigzone. All comments are subject to editorial review. Off-topic, inappropriate or insulting comments will be removed.
RELATED COMPANIES