ExxonMobil to Slash Gas Flaring 25% by 2020 in Emissions Push
by Bloomberg
|
Kevin Crowley
|
Wednesday, May 23, 2018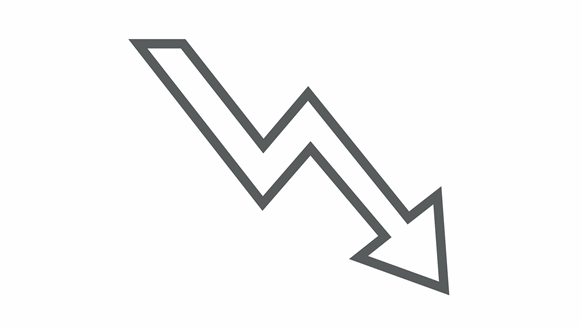 ExxonMobil plans to reduce the amount of natural gas it burns as waste by a quarter within two years.
(Bloomberg) -- Exxon Mobil Corp. plans to reduce the amount of natural gas it burns as waste by a quarter within two years to reduce climate-changing emissions, something long demanded by environmental groups and activist investors.
Efforts will be focused on oil wells off the coast of West Africa, Exxon said in a statement on Wednesday. In that region and others, gas produced alongside crude is routinely burned because there's no way to haul it to markets. The practice, known as flaring, has been assailed as wasteful and environmentally harmful on every continent where oil is produced.
The oil industry's decades-old practice of flaring gas when there are no pipelines or population centers nearby has drawn the ire of climate activists and regulators. Explorers also are under increased scrutiny to curb leaks that release damaging amounts of methane into the atmosphere.
"We're trying to deliver energy to people that need it but we've got to balance that with doing it in an environmentally responsible manner," Sara Ortwein, president of Exxon's XTO Energy shale unit, said in an telephone interview.
Exxon's efforts in west Africa, particularly Nigeria and Angola, will employ infrastructure installed and operated by other companies, Ortwein said. Saving that gas rather than flaring it should also result in higher revenues, she said.
'Not Enough'
The effort "is a step in the right direction. However, it is not enough," said Jennifer Krill, executive director of environmental group Earthworks. "Thanks to decades of oil and gas industry lobbying against public oversight, we have no way to know if Exxon Mobil will keep its promise. We'd have to take them at their word."
The company's new targets build on a plan announced in September to reduce methane leaks. Emissions have dropped 2 percent in the last year, Ortwein said. By 2020, the company plans to reduce such releases by 15 from 2016 levels.
Some $34 billion of the world's gas supply is lost each year to leaks, enough to power Africa twice over, according to the Environmental Defense Fund, a non-profit organization. Exxon, along with Royal Dutch Shell Plc and seven other major oil companies, pledged to improve methane detecting methods and reduce leaks in November.
Last month, BP Plc unveiled a plan to keep net greenhouse gas emissions at or below its 2015 levels out to 2025. This week, Shell won the backing of about 94 percent of shareholders to not set specific emission-reduction targets, with Chief Executive Officer Ben van Beurden saying the oil producer is taking "leadership" on the issue.
Fuel, Chemicals, Plastic
Methane comprises about two-thirds of the natural gas stream and is the energy-dense component burned in furnaces and electricity generators. Other components include ethane, butane and other hydrocarbons important to the chemical, plastic and refining industries.
"Exxon Mobil's methane commitment is an important and welcomed step, but greater ambition will be required," said Matt Watson, an associate vice president at the Environmental Defense Fund, a New York-based non-profit group. "In a carbon-constrained world, oil and gas industry leaders should seek to virtually eliminate emissions of this highly-potent greenhouse gas."
To contact the reporter on this story: Kevin Crowley in Houston at kcrowley1@bloomberg.net. To contact the editors responsible for this story: Reg Gale at rgale5@bloomberg.net Joe Carroll, Christine Buurma.
Generated by readers, the comments included herein do not reflect the views and opinions of Rigzone. All comments are subject to editorial review. Off-topic, inappropriate or insulting comments will be removed.
RELATED COMPANIES