ExxonMobil to Sell Thai Refinery and Retail Unit
by Bloomberg
|
Anuchit Nguyen
|
Thursday, January 12, 2023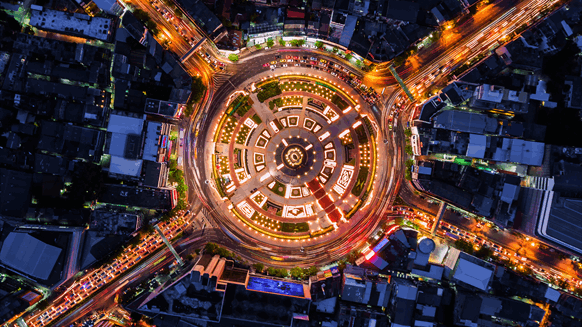 Exxon Mobil Corp. will sell its controlling stake in Esso (Thailand) Pcl.
Exxon Mobil Corp. will sell its controlling stake in Esso (Thailand) Pcl, which runs a local refinery and retailing business, to rival Bangchak Corp. as the largest US oil company focuses on its home market and the production of lower-emission fuels.
Bangchak will acquire 66%, or 2.28 billion shares, of Esso at a price to be determined later, the companies said in separate stock exchange filings Thursday. It will also make a tender offer for the remaining 34% of the stock after securing regulatory approvals. Shares of Esso Thailand plunged as much as 17% while Bangchak jumped more than 9.4%, its sharpest gain in two years.
While the companies didn't specify a value for the deal, saying it will be subject to an "adjustment mechanism" under the share-purchase agreement, Exxon's stake in Esso was valued at 23 billion baht ($689 million) at its closing price on Wednesday. Bangchak said Esso had an enterprise value of 55 billion baht, implying an indicative purchase price of 8.84 baht per share based on its third-quarter financials.
The acquisition will be fully funded by secured bank loans and cash on hand, Bangchak said, adding the deal is expected to be completed in 12 months, subject to regulatory approvals.
Bangchak will gain control of Sriracha Refinery, some distribution terminals and a network of Esso-branded retail stations in the acquisition, which will help cement its position as a leading player in Thailand's refining and marketing industry, it said. Bangchak will have a combined crude and products terminals capacity of approximately 15 million barrels, which it said will enhance its reserves and energy security.
The acquisition will increase the company's refinery capacity by 174,000 barrels per day to a total of 294,000 barrels a day, and boost the number of Bangchak's retail gasoline stations to more than 2,100.
Exxon will continue to supply finished lubricants and chemical products in Thailand through a new company to be formed, it said in a statement. The company's Bangkok Global Business Center, which employs about 2,000 people, and its exploration and production activities will remain unaffected, it said.
"ExxonMobil is focusing its investments on global production facilities to meet the world's demand for lower-emissions fuels and high-performance products, while divesting assets where others see the potential for greater value," Karen McKee, president of ExxonMobil Product Solutions, said in the statement.
Bangchak's biggest shareholder is Vayupak Fund, a state-controlled investment fund, according to data compiled by Bloomberg.
--With assistance from Ian Sayson.
What do you think? We'd love to hear from you, join the conversation on the Rigzone Energy Network.

The Rigzone Energy Network is a new social experience created for you and all energy professionals to Speak Up about our industry, share knowledge, connect with peers and industry insiders and engage in a professional community that will empower your career in energy.