Extraction Oil & Gas Files Bankruptcy
by Bloomberg
|
Allison McNeely
|
Monday, June 15, 2020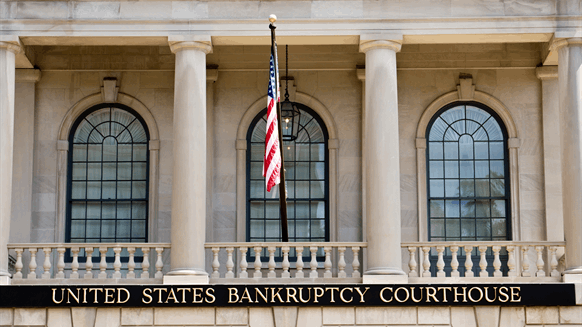 It's the latest producer to succumb to the energy industry's slump.
(Bloomberg) -- Extraction Oil & Gas Inc. filed for bankruptcy with plans to hand ownership to its creditors, becoming the latest producer to succumb to the energy industry's slump.
Some of Extraction's noteholders agreed to swap unsecured debt for equity, according to a statement. The Denver-based company sought court protection in Delaware after skipping a May 15 interest payment on its 2024 bonds.
The company is proposing to ease its debt burden of roughly $1.5 billion by giving note holders 97% of the new common stock issued as part of a merger or restructuring, with existing equity wiped out, according to a filing. Under some circumstances, current equity holders could receive a token amount of stock and warrants.
Extraction secured $125 million of debtor-in-possession financing from its existing bank lenders, including $50 million of new money and a rollup of its $75 million credit facility, according to the statement. The loan will have an interest rate of the London Interbank Offered Rate plus 5.75% per year.
The bankruptcy follows a collapse in oil prices to historic lows as the coronavirus pandemic slashed demand, and Saudi Arabia and Russia competed for market share. Extraction withdrew its 2020 guidance in May and warned it may have to file for bankruptcy.
More than 200 North American producers have filed for Chapter 11 since the beginning of 2015, according to a May report from law firm Haynes & Boone.
To contact the reporter on this story:
Allison McNeely in New York at amcneely@bloomberg.net
To contact the editors responsible for this story:
Rick Green at rgreen18@bloomberg.net
Nicole Bullock
Generated by readers, the comments included herein do not reflect the views and opinions of Rigzone. All comments are subject to editorial review. Off-topic, inappropriate or insulting comments will be removed.