Experts Predict Brent Trends in 2018: A Wrap Up
by Andreas Exarheas
|
Rigzone Staff
|
Tuesday, February 06, 2018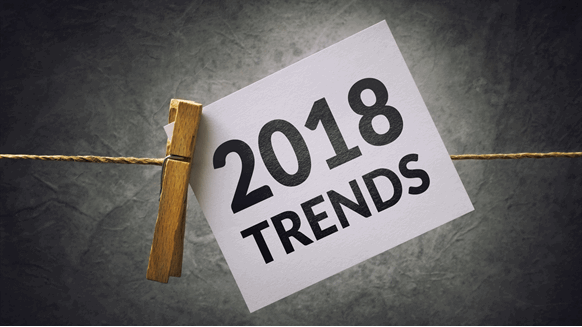 Rigzone outlines the price direction and drivers of Brent crude oil in 2018.
The average price of Brent crude oil will remain below $70 per barrel in 2018, according to several oil and gas experts.
Analysts at BMI Research expect the commodity to average $65 per barrel this year, with experts at investment banking firm Jefferies forecasting average prices of $63 per barrel.
Michael Burns, oil and gas partner at law firm Ashurst, suggests that the oil price will hover around the mid-$60 per barrel mark in 2018, Interfax Energy anticipates Brent to average $61 per barrel throughout the year, and a recent Gulf Intelligence (GI) survey polling 100 energy industry executives also highlighted that Brent would stay in the $60s region.
Geopolitical tensions in the Middle East, together with Venezuela's deteriorating macroeconomic situation, are expected to be the main bullish factors affecting oil prices in 2018, according to Abhishek Kumar, senior energy and modelling analyst at Interfax.
"Ongoing protests in Iran, tussles within the Royal Family of Saudi Arabia, Houthis fighters threatening to disrupt traffic through the Bab-el-Mandeb strait, as well as the situation in Libya, Syria and Lebanon are all examples of geopolitical tensions in the Middle East," Kumar noted.
The majority of those that took part in GI's survey supported Kumar's view, stating that geopolitics, including the threat of war in the Middle East, would replace OPEC output cuts as the biggest oil price driver this year.
As for the predominant bearish factor on oil prices in 2018, Kumar revealed the culprit will be rising oil output in the United States. Analysts at Jefferies backed up this claim, describing U.S. production growth as a great risk to oil prices over the next 12 months.
Contrastingly, analysts at GMP FirstEnergy suggested that this year's U.S. supply growth won't seriously hold back the value of Brent crude.
"Although we are likely to revise up our expectations of U.S. supply growth for 2018 … we think the supply gains can be easily managed by a U.S. and global market that is clearly signaling the need for more supplies," the analysts said in a statement sent to Rigzone.
"In other words, don't get too bent out of shape concerning additional U.S. crude oil supply growth. It's coming and will be consumed quite readily and will not be a serious price negative," they added.
There is some disagreement among analysts regarding U.S. output growth in 2018. For example, Wood Mackenzie expects U.S. tight oil production to surge by an average of 24 percent (1.2 million barrels per day) this year, driven by a 60 percent increase from the Permian, whereas analysts at BMI Research said they expected far more conservative shale oil growth figures averaging 400,000 barrels per day.
"Revenues will remain constrained, with rising oilfield services costs and slowing productivity gains limiting companies from boost[ing] output beyond guidance," BMI analysts said.
"Production growth will be limited to within the lowest cost counties, many of which are located in west Texas and have a commercial breakeven below $40 per barrel," they added.
Rigzone's end of year wrap-up and outlook survey, which garnered more than 1,000 responses globally, showed that 46 percent of participants thought Brent would hit highs of between $65-$75 per barrel in 2018. Just under a third (31.7 percent) of respondents thought Brent wouldn't go above $65 per barrel.
1
2
View Full Article
Generated by readers, the comments included herein do not reflect the views and opinions of Rigzone. All comments are subject to editorial review. Off-topic, inappropriate or insulting comments will be removed.