Elliott Pushes Again for Marathon to Split
by Bloomberg
|
David Wethe, Scott Deveau & Catherine Ngai
|
Wednesday, September 25, 2019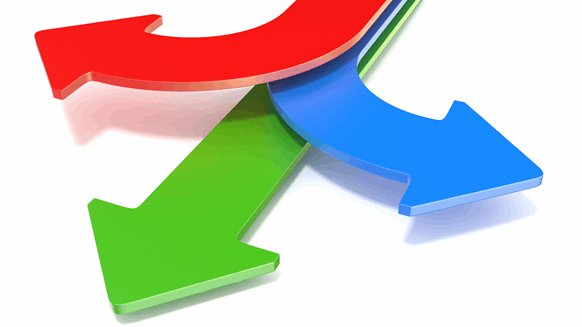 Elliott Management Corp. renewed its push for Marathon Petroleum Corp. to split into three, a move the hedge fund said would unlock more than $22 billion in value.
(Bloomberg) -- Elliott Management Corp. renewed its push for Marathon Petroleum Corp. to split into three, a move the hedge fund said would unlock more than $22 billion in value.
Marathon should divide into separate retail, midstream and refining companies, the hedge fund founded by billionaire Paul Singer said Wednesday in a statement. Elliott said it owns about 2.5% of Marathon.
D.E. Shaw, which owned a 0.9% stake as of the end of June, has also been pushing the second-largest U.S. oil refiner to explore ways to unlock value, according to people familiar with the matter. A representative for D.E. Shaw declined to comment.
Marathon was the day's best performer in the S&P 500 Index with a gain of as much as 8.4%, the most since January 2017. The company will evaluate Elliott's proposal, according to an emailed statement.
The refiner's "management team and independent board have a strong track record of taking action to deliver shareholder value," according to the statement.
Marathon has struggled to win investors' confidence after buying rival Andeavor last year for about $22 billion. Though the company earlier this year agreed to merge its Andeavor and MPLX LP pipeline units, Elliott says the corporate structure remains overly complex. The refiner has been one of the poorest-performing U.S. fuel makers, lagging peers like Phillips 66 and Valero Energy Corp.
Carving Marathon up would create a path to address "the company's chronic underperformance, to improve its businesses and to unlock significant and sustainable value for its shareholders," Elliott said.
Under Elliott's plan, Marathon would split into three companies: Speedway convenience stores, MPLX pipeline assets and the refining business.
MPLX, a master limited partnership, would convert to a traditional corporation in order to expand its potential investor base and "eliminate the overhang of a controlling corporate sponsor," according to a presentation. The new entity would be owned 63% by Marathon shareholders and 37% by current MPLX investors, Elliott said.
It's not the first time Elliott has pushed for changes at Marathon. In 2016, it made a similar demand for the company to split its three main businesses. The Findlay, Ohio-based refiner took steps to simplify its pipeline partnership a year later at the hedge fund's urging, but rejected a proposal to spin off Speedway.
What Bloomberg Intelligence Says
Marathon has been looking to reduce the value leakage from MPLX's almost 10% yield, but it probably will resist Elliott's push to spin off its main growth platform. A roll-up seems unlikely, given Marathon's leverage and MPLX's size, but Elliott could accelerate planned asset sales.
-- Fernando Valle and Michael Kay, senior industry analysts
Marathon Petroleum was spun off from Marathon Oil Corp. in 2011 and it has faced several activist battles since. Elliott's 2016 push came after Marathon was able to assuage complaints from Jana Partners by transferring some assets into a master-limited partnership.
Marathon shares have slid more than 30% in the past year as the energy sector struggles to attract investor capital amid volatile crude prices. Chief Executive Officer Gary Heminger told investors last month that it was continuing to focus on portfolio optimization, "which could include asset divestitures to strategically streamline our integrated asset base."
While peers such as Phillips 66 and Valero churned out total returns of 23% and 21%, respectively, in the two-year period ending at Tuesday's close, Marathon delivered a gain of less than 8%. Only PBF Energy Inc. lagged that result with a 6.4% return. These figures are based on share price performance plus reinvestment of dividends.
--With assistance from Joe Carroll, Rachel Adams-Heard, Tina Davis and Christine Buurma.
To contact the reporters on this story:
David Wethe in Houston at dwethe@bloomberg.net;
Scott Deveau in New York at sdeveau2@bloomberg.net;
Catherine Ngai in New York at cngai16@bloomberg.net
To contact the editors responsible for this story:
Simon Casey at scasey4@bloomberg.net
Christine Buurma
Generated by readers, the comments included herein do not reflect the views and opinions of Rigzone. All comments are subject to editorial review. Off-topic, inappropriate or insulting comments will be removed.