Egypt Becoming Weighty Player in Oil Derivatives
by Bloomberg
|
M.Magdy, C.Ngai and J.Blas
|
Thursday, June 27, 2019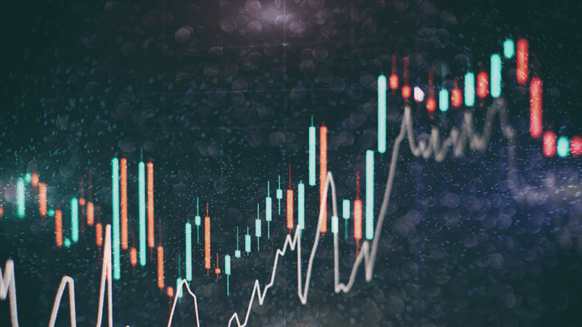 Egypt is becoming a significant player in the global oil derivatives market.
(Bloomberg) -- Egypt is becoming a significant player in the global oil derivatives market, planning to buy protection against a higher crude import bill for a second year.
North Africa's largest economy plans to hedge against rising oil prices in the fiscal year 2019-2020 that starts in July, following a similar effort to lock-in prices for the current fiscal year, Finance Minister Mohamed Maait said.
"We hedged against oil price increase during the current fiscal year," Maait said in an interview, confirming the country has finished a program that was widely rumored in the oil market earlier this month. "We will hedge in the new fiscal year."
His comments come after oil traders and brokers said that a sovereign -- market jargon for a government -- had been active in the market in early June, taking advantage of a marked dip in crude prices. Although it's likely to be far smaller, the Egyptian program is a mirror image of the famous Mexican oil hedge, where the oil exporter spends billions of dollars every year to protect against lower prices.
Few other commodity-rich countries have followed suit. Ecuador hedged oil sales in 1993, but losses triggered a political storm and were never tried again. More recently, oil importers Morocco, Jamaica and Uruguay have bought protection against rising energy prices, but on a fairly limited scale.
The precise size of Egypt's program isn't known, but market activity gives some indication of the price at which Cairo managed to hedge.
Oil traders and brokers highlighted trading patterns that bore the hallmarks of a big consumer buying insurance against rising prices. In particular, traders saw activity for call options -- giving holders the right to buy at a predetermined price -- at around $70 a barrel for December 2019 as well several maturities in 2020.
In addition, large trades were booked in so-called fence structure, providing protection around a trading range, for $50-to-$70 a barrel. It's unclear, however, if all the trading activity was linked to Egypt.
Although Egypt pumps some oil, it became a net petroleum importer in 2011, exposing the most populous Arab nation to rising prices. According to the U.S. Energy Information Administration, Egypt consumed an average of 800,000 barrels a day in 2017, compared with domestic output of about 650,000 a day.
The Egyptian budget is based on an oil price of $68 a barrel for the 2019-20 fiscal year, compared with $70 a barrel for the 2018-19 fiscal year.
Egypt hedged its exposure to oil prices through Citigroup Inc. and JP Morgan Chase & Co. in the current fiscal year, according to a person familiar with the matter. Cairo plans to use both of them again for the 2019-20 hedge, but is considering hiring extra banks, the same person said, asking not to be named because the information is private.
Maait, the finance minister, said that Egypt decided against hedging prices for wheat during the current fiscal year and it's unclear whether it would do so for 2019-20. The North African nation is the world's largest importer of the grain.
"We didn't decide yet if we will hedge against fluctuations in global wheat price in the next fiscal year because we need to complete the required procedures first," the minister said.
To contact the reporters on this story:
Mirette Magdy in Cairo at mmagdy1@bloomberg.net;
Catherine Ngai in New York at cngai16@bloomberg.net;
Javier Blas in London at jblas3@bloomberg.net
To contact the editors responsible for this story:
Will Kennedy at wkennedy3@bloomberg.net
Rakteem Katakey
Generated by readers, the comments included herein do not reflect the views and opinions of Rigzone. All comments are subject to editorial review. Off-topic, inappropriate or insulting comments will be removed.