Earnings Show Shale Players Competing for Dividend Growth
by Bloomberg
|
Rachel Adams-Heard
|
Wednesday, February 19, 2020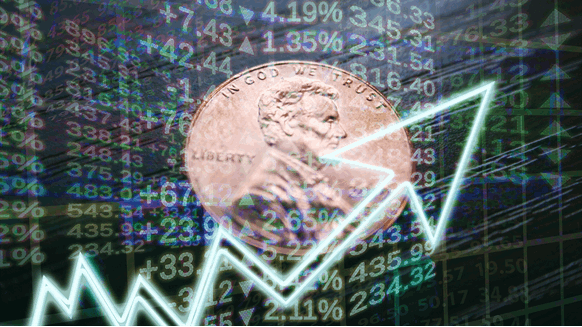 Independent explorers have been punished by investors for aggressive growth plans that favored skyrocketing production over returning cash to shareholders.
(Bloomberg) -- Three shale producers are fighting to show which one can grow its dividend the most as investors demand better returns from the oil and gas industry.
Concho Resources Inc., Diamondback Energy Inc. and Devon Energy Corp. rose Wednesday after reporting earnings and full-year guidance that appear to show they're heeding calls to stop prioritizing growth over returns. The three independent explorers were among the first to post fourth-quarter results in what Mizuho Securities analyst Paul Sankey has dubbed "Permian Week." Several other drillers in the West Texas patch are also due to report this week.
"This is not a victory, it is the first step in the right direction," Sankey wrote in a note to clients, noting that the hikes are off "very low" bases. Still, he said, "the dividend fireworks blaze a bright light in a dark sky for oil and gas stocks."
Independent oil and gas explorers have been punished by investors over the past year for aggressive growth plans that favored skyrocketing production over returning cash to shareholders. Diamondback said Tuesday it was adding a shareholder return metric to its compensation program, joining Noble Energy Inc. in shaking up pay to better align with investors.
Concho hiked its dividend by 60%, while Devon boosted its payout by 22%. Both companies cut their capital budgets for 2020 compared with last year. Diamondback, which doubled its dividend in the previous quarter, reaffirmed previous spending plans for this year. Permian explorers including Pioneer Natural Resources Co. and Parsley Energy Inc. are due to post results later on Wednesday.
"We've heard a lot of feedback from investors over the last 18 months, particularly around the dividend," Diamondback Chief Financial Officer Kaes Van't Hof said on the company's earnings call Wednesday. "I think the the only consistent message we've heard from our large shareholders is that they want the dividend larger, sooner."
Diamondback shares rose as much as 7.1%, while Concho and Devon climbed as much as 6.2% and 3.9%, respectively, as of 10:34 a.m. in New York.
"Going forward, I think just philosophically, the way to think about the dividend is that it should represent an increasing percentage of our cash flow," Concho Chief Executive Officer Tim Leach said on the company's call. "And it should most likely outpace our growth in production."
To contact the reporter on this story:
Rachel Adams-Heard in Houston at radamsheard@bloomberg.net
To contact the editors responsible for this story:
Simon Casey at scasey4@bloomberg.net
Christine Buurma
Generated by readers, the comments included herein do not reflect the views and opinions of Rigzone. All comments are subject to editorial review. Off-topic, inappropriate or insulting comments will be removed.