Drowning in Dirty Water, Permian Needs $22B to Stay Afloat
by Bloomberg
|
Kevin Crowley & David Wethe
|
Wednesday, August 29, 2018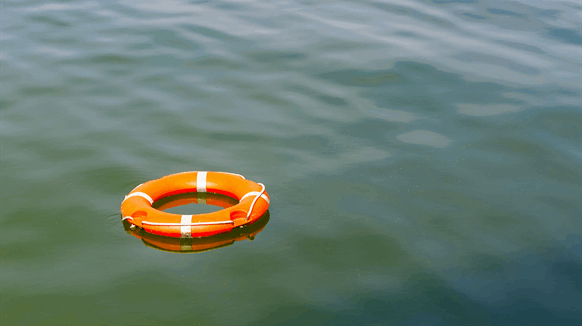 In the dry, dusty plains of West Texas, home to America's most prolific oil play, the problem isn't too little water, it's too much of it.
(Bloomberg) -- In the dry, dusty plains of West Texas, home to America's most prolific oil play, the problem isn't too little water, it's too much of it.
Just ask Will Hickey, the 31-year-old chief executive officer of Colgate Energy.
Standing on a 26-foot high rig platform in Texas's Reeves County, Hickey watches as contractors maneuver drilling pipe almost 10,000 feet underground in search of oil. Just a half-mile away, another rig is equally hard at work. But this one, operated by WaterBridge Resources LLC, isn't seeking oil. It's making a hole to dispose of the vast amount of water generated from local wells.
''If we don't have a water solution we can't produce the well, it's as simple as that,'' Hickey said in an interview. "It used to be that each operator handled water themselves. But the sheer volume of what's now being produced has created an opportunity for specialized water companies to step in."
With fracking, explorers blast water, sand and chemicals down wells to crack open the oil-bearing shale below. As oil is pumped up, so is the water, combined with salt-laden water from underground reservoirs to create a toxic mix that would devastate farmland if released on the surface. With as many as four barrels of water produced for every barrel of oil, it's a disposal nightmare that could add as much as $6 a barrel to company break-evens by 2025, according to a recent Wood Mackenzie study.
Disposal Nightmare
Overall, the region will pull up enough water this year alone to cover all of Rhode Island nearly a foot deep. Wall Street is well aware of the threats posed by the Permian Basin's pipeline and labor shortages, key side effects from the region's rapid buildup. But investors "aren't as well apprised of some of the other risks and challenges that could be just as material, if not more so," said Gabriel Collins, a fellow in energy and the environment at Rice University.
"I'd put water right at the top of that list," he said
How material? Spending on water management in the Permian Basin is likely to nearly double to more than $22 billion in just five years, according to industry consultant IHS Markit. The reason is twofold. The rig count is rising, and many of the "workhorse" disposal formations used for decades are starting to fill up, said Laura Capper, an industry consultant. That means explorers have to move water further to find a home for it.
It's a problem "that's just going to get bigger and bigger," said Wood Mackenzie analyst Ryan Duman, "Operators are victims of their own success."
Drillers generally flush excess water back into the ground, often after trucking it to areas such as the San Andres, a region of the basin largely drilled-out early on in the shale boom. But now, with the boom hitting historic levels, that system is running into headwinds.
In the San Andres, wells sunk to gather oil deeper within the play are collapsing as a result of the increased pressure from water injections, causing dozens to be closed and the loss of miles of pipe, according to Andrew Hunter, a drilling engineer at Blackstone Energy Partners-backed Guidon Energy.
It's a situation that's "getting worse," Hunter said at a recent conference on water held in Houston. "I think people are afraid to talk about this problem. We're trying to get the word out to let everyone know how serious this is."
At the same time, earthquakes in parts of West Texas and New Mexico that include the Permian have more than tripled to 62 with at least a 2.5 magnitude in the past year, from just six two years earlier, according to the U.S. Geological Survey. That's data environmentalists are quick to blame on the injections, pointing to studies on similar activity in Oklahoma.
Emerging Industry
In some cases, companies are pushing to solve the problem on their own, setting up new units that deal just with water. In other cases, drillers are turning elsewhere for help, creating an emerging industry that coordinates a wide range of services, from trucking to pipelines to disposal and recycling.
1
2
View Full Article
Generated by readers, the comments included herein do not reflect the views and opinions of Rigzone. All comments are subject to editorial review. Off-topic, inappropriate or insulting comments will be removed.