Drillers Flock to Rockies as Sleepiest Shale Corner Awakens
by Bloomberg
|
Kevin Crowley & Meenal Vamburkar
|
Thursday, December 14, 2017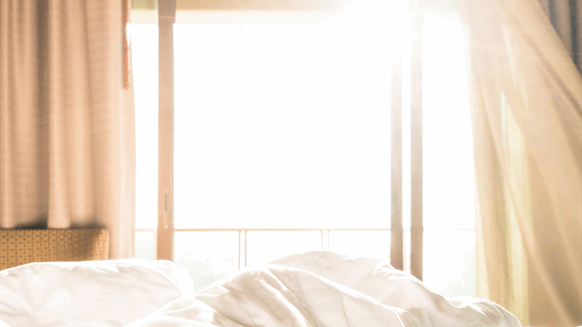 It's not exactly the Pike's Peak gold rush of 160 years but with crude prices on the rise, explorers are returning to the oil-rich rock of Colorado.
(Bloomberg) -- It's not exactly the Pike's Peak gold rush of 160 years but with crude prices on the rise, explorers are returning to the oil-rich rock of Colorado as a way to expand beyond the shale plays of Texas and New Mexico.
During the three-year crude-market collapse, as prices fell below $27 a barrel, the Denver-Julesburg Basin northeast of Denver was largely abandoned as explorers tightened down drilling budgets. Now, with prices headed toward $60 on the heels of OPEC-led production cuts, the region is spurring renewed interest.
More than $2 billion of drilling deals have been announced in the last four months in the DJ Basin. In addition, Colorado has seen more than $1.8 billion in pipeline deals and extensions this year, according to data compiled by Bloomberg.
"With higher oil prices you get more confidence from the operators that they'll be increasing activity over time so we've seen some acquisitions to bolster their inventory position," said Chris Stevens, a New York-based analyst at Keybanc Capital Markets Inc.
Although the sprawling Permian Basin of Texas and New Mexico has been the engine room for U.S. shale production and acquisitions since the oil-price crash kicked off in 2014, this year's resurgence in oil prices to more than $55 a barrel has drillers casting their eyes further afield.
They're turning their gaze upon the layers of shale and similar types of oil-rich rock in the DJ Basin. Drilling activity in the region has almost doubled to 23 rigs since the middle of last year, after eight out of every 10 projects in the region were canceled during the worst of the downturn. Of the four largest North American shale oil deposits, the DJ Basin remains the least explored.
The extra drilling has lifted Colorado oil output to a record high of 397,000 barrels a day, up roughly 100,000 barrels a day year-to date, according to data from the U.S. Energy Information Administration. That's about a tenth of the total increase in U.S. crude production so far this year.
Recent DJ Basin drilling deals:
Bill Barrett Corp. said Dec. 5 it plans to merge with Fifth Creek Energy Co. in a $649 million deal Sandridge Energy Inc. said Nov. 15 it plans to merge with Bonanza Creek Energy Inc. in a $746 million deal SRC Energy Inc. said Nov. 8 it plans to buy drilling rights from Noble Energy Inc. for $568 million PDC Energy Inc. said Sept. 25 it plans to buy assets from Bayswater Exploration & Production LLC for about $210 million Extraction Oil & Gas Inc. has spent $333 million buying access to the DJ Basin since the beginning of 2016
Recent DJ Basin pipeline deals:
Noble Energy Inc. on Tuesday said it's partnering with EnCap Investments LP to buy Saddle Butte Rockies Midstream LLC for $625 million DCP Midstream LLC, a joint venture between Phillips 66 and Enbridge Inc., is spending as much as $795 million on facilities that will handle gas from DJ Basin wells.
As interest has risen in Colorado, so has the cost of access. Drilling rights in core areas have changed hands for $10,000 to $15,000 an acre, "which is roughly in line or slightly more expensive than it's been historically, as the availability of quality acreage becomes more scarce," Stevens said.
As such, it hasn't been plain sailing for Colorado's new prospectors. SandRidge investor Carl Icahn has opposed that company's purchase of Bonanza Creek, saying the board's approach to the transaction is "a complete travesty and represents a new low in corporate governance."
SandRidge's board said in a Dec. 11 letter to shareholders that the decision was made "after a detailed and thorough assessment" and is "immediately accretive."
With assistance from David Wethe and Javier Blas. To contact the reporters on this story: Kevin Crowley in Houston at kcrowley1@bloomberg.net; Meenal Vamburkar in New York at mvamburkar@bloomberg.net. To contact the editors responsible for this story: Reg Gale at rgale5@bloomberg.net Joe Carroll.
Generated by readers, the comments included herein do not reflect the views and opinions of Rigzone. All comments are subject to editorial review. Off-topic, inappropriate or insulting comments will be removed.