Disappointing Output Betrays Exxon, Chevron Profit Victories
by Bloomberg
|
Joe Carroll & Francois de Beaupuy
|
Friday, October 27, 2017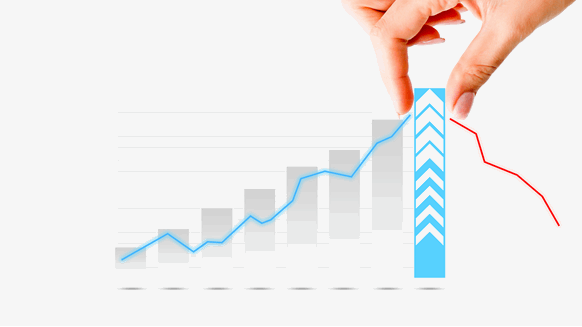 ExxonMobil and Chevron fall after reporting disappointing production for 3Q that undercut outsized earnings results.
(Bloomberg) -- Exxon Mobil Corp. and Chevron Corp. fell after reporting disappointing production for the third quarter that undercut outsized earnings results fed by climbing crude oil prices.
Exxon churned out the equivalent of 3.97 million barrels a day, short of the 4-million average estimate from analysts. Chevron's tally was 2.717 million barrels a day, underperforming its 2.777-million average estimate. In both cases, the figures rattled investors, even as the U.S. oil giants easily beat estimates on their overall earnings.
Since 2014, when crude prices crashed, major oil companies have prioritized one thing -- conserving cash. They've engaged in mass layoffs, canceled marquee projects and put intense pressure on suppliers and contractors to cut prices. Despite a recent recovery, prices are still about half the level seen three years ago, so there's little sign that this focus is shifting. One victim of that strategy for the two big majors may be production.
Exxon declined 1 percent in New York trading at 9:58, while Chevron lost 3.7 percent.
For Exxon, whose net income jumped by 50 percent in the quarter, the result seemed to vindicate the explorer's strategy of keeping a hand in all facets of the petroleum industry. Chevron is showing the benefits of a sweeping austerity plan that included job cuts, project cancellations and asset sales to protect cash flow during the three-year oil rout. The
50% Rise
With crude futures now settling in New York above $52 a barrel, Exxon net income rose 50 percent in the third quarter, with per-share results topping the estimates of all but two of 20 analysts in a Bloomberg survey. At Chevron, third-quarter per-share profit exceeded the 99-cent average estimate. Exxon's stock advanced while Chevron shares trended down.
The biggest U.S. oil producers followed on the heels of Total SA, which earlier Friday disclosed its highest earnings from pumping oil and natural gas in more than two years. The French company "took full advantage of the favorable environment," Chief Executive Officer Patrick Pouyanne said in a statement. Cost cutting will continue, he vowed.
The international benchmark for oil prices, Brent crude, rose 11 percent to an average of $52.17 a barrel during the quarter from a year earlier as OPEC and allied producers imposed supply constraints to erode a worldwide glut. Retail gasoline prices in the U.S. averaged $2.43 a gallon during the period, a 10 percent jump from $2.21 a year earlier.
At Exxon, CEO Darren Woods has benefited as the darkest days of the oil rout receded and rebounding prices replenished Exxon coffers that dwindled to a 16-year low in the weeks before his promotion to replace Rex Tillerson.
Woods has held fast to the so-called integrated model invented by company founder John D. Rockefeller and embraced by all of his predecessors whereby Exxon pumps oil and natural gas from the ground, processes them into fuels and chemicals, and operates retail filling stations.
Even as the model was abandoned by peers such as ConocoPhillips and Marathon Oil Corp., Exxon persisted with the conviction that weakness in any one segment would be more than compensated for in the other businesses.
Net income rose to $3.97 billion, or 93 cents a share, from $2.65 billion, or 63 cents, a year earlier, Exxon said in a statement on Friday.
Significant Challenges
Woods still faces significant challenges. The company's U.S. oil and gas business lost money for an 11th consecutive quarter, even as Exxon continues a multi-billion dollar expansion in domestic shale fields such as the Permian Basin in West Texas and New Mexico. American wells posted $238 million in losses during the quarter.
So far, shareholders aren't convinced Woods is a bullish catalyst; only one of the company's 20 largest investors added to their Exxon holdings during the third quarter, according to data compiled by Bloomberg. Exxon shares lost 7.5 percent of their value this year and that diminution was only partly offset by dividend payouts, which limited the year-to-date negative return to 4.8 percent.
1
2
View Full Article
Generated by readers, the comments included herein do not reflect the views and opinions of Rigzone. All comments are subject to editorial review. Off-topic, inappropriate or insulting comments will be removed.
RELATED COMPANIES