Diamond Offshore Raising Drillship Dayrates
by Bloomberg
|
David Wethe & Alix Steel
|
Thursday, February 28, 2019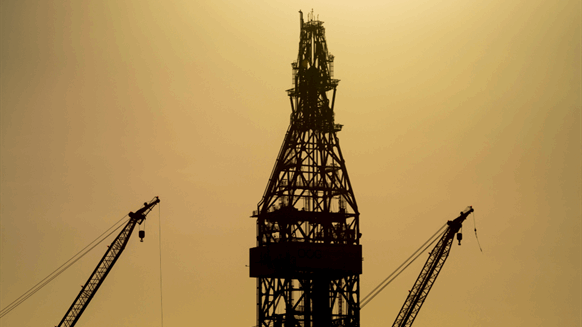 The drilling contractor's CEO said the increase involves long-term leases beginning in 2020.
(Bloomberg) -- Diamond Offshore Drilling Inc. said it's nearly doubling rental rates for deepwater drillships as oil explorers return to sea.
The increase involves long-term rig leases beginning in 2020 and beyond, Chief Executive Officer Marc Edwards said Wednesday in an interview on Bloomberg TV. The proliferation of onshore shale drilling in the past decade shattered the deepwater drilling industry and prompted some rig operators to scrap vessels that cost hundreds of millions to build.
"Dayrates have collapsed down to about 25 percent of where they were at the last peak," Edwards said. "We need to at least see them double and perhaps go even higher than that so that we can get back into the space whereby we are providing the correct returns to our shareholders."'
It's a rig-price recovery that Transocean Ltd., the world's biggest owner of offshore rigs, pointed to last year. CEO Jeremy Thigpen has said rates for the most rugged vessels doubled in less than a year.
--With assistance from Mikael Holter.
To contact the reporters on this story: David Wethe in Houston at dwethe@bloomberg.net;Alix Steel in New York at asteel6@bloomberg.net
To contact the editors responsible for this story: Simon Casey at scasey4@bloomberg.net, Joe Carroll, Christine Buurma
©2019 Bloomberg L.P.
Generated by readers, the comments included herein do not reflect the views and opinions of Rigzone. All comments are subject to editorial review. Off-topic, inappropriate or insulting comments will be removed.