Delek and Partners Achieve First Gas Offshore Israel
by Valerie Jones
|
Rigzone Staff
|
Tuesday, December 31, 2019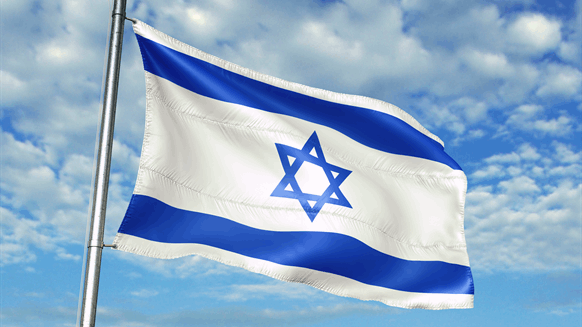 A trio of E&P companies have begun natural gas production from the Leviathan field located offshore Israel.
Delek Drilling LP, Noble Energy, Inc. and Ratio Oil Exploration LP have achieved natural gas production from the Leviathan field located offshore Israel.
The companies jointly announced on Tuesday the find from the largest natural gas field in the Eastern Mediterranean.
Earlier this month, beginning production at the Leviathan field was delayed due to pending permits from the Ministry of Environmental Protection.
Delek Drilling CEO Yossi Abu called this "a historic turning point" in the history of the Israeli economy.
"For the first time since its establishment, Israel is now an energy powerhouse, able to supply all its energy needs and gaining energy independence," he said. "At the same time, we will be exporting natural gas to Israel's neighbors, thus strengthening Israel's position in the region."
Noble Energy's CEO David Stover also referred to the production as historic.
"First gas is online less than three years from project sanction and capital expenditures were $150 million under budget," he said in a company statement.
Noble Energy's senior vice president for offshore J. Keith Elliott added, "The supply of natural gas from Leviathan will enhance Israel's energy resilience, enable further reduction of coal usage for electricity generation, significantly improve air quality and ensure long-term affordable energy for Israel. Leviathan natural gas provides redundancy in supply domestically and helps transition Israel to become a significant exporter of energy to regional and global customers for the first time."
The first phase of development in the Leviathan field includes four production wells producing through two 18-inch, 73-mile subsea tiebacks to a processing platform offshore northern Israel. It's estimated that the field has recoverable resources of 22 trillion cubic feet (Tcf) of natural gas.
Delek Drilling holds 45.34 percent working interest in the Leviathan project. Noble Energy holds 39.66 percent interest and Ratio Oil Exploration has a 15 percent interest.
To contact the author, email Valerie.Jones@Rigzone.com
Generated by readers, the comments included herein do not reflect the views and opinions of Rigzone. All comments are subject to editorial review. Off-topic, inappropriate or insulting comments will be removed.
MORE FROM THIS AUTHOR
Valerie Jones
Senior Editor | Rigzone