'Cyber Attack' Shut Pipeline Data System, Energy Transfer Says
by Bloomberg
|
Ryan Collins & Meenal Vamburkar
|
Monday, April 02, 2018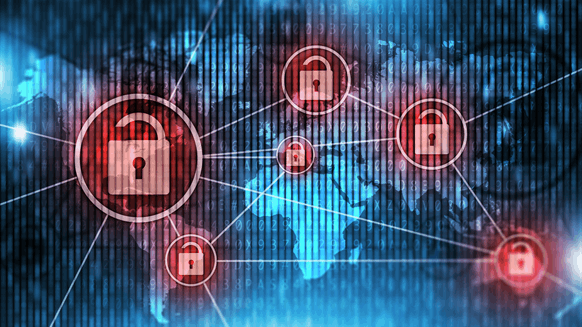 A system that digitally processes customer transactions for a major pipeline network in the US was shut down after a cyber attack.
(Bloomberg) -- A system that digitally processes customer transactions for a major pipeline network in the U.S. was shut down Monday after a cyber attack.
An electronic data interchange provided by third-party Energy Services Group LLC for Energy Transfer Partners LP's Panhandle Eastern pipeline system was attacked Monday and will be unavailable until "further notice," Energy Transfer said in a notice to shippers.
The shutdown could affect a network of major pipelines owned by subsidiaries, including Panhandle Eastern Pipe Line Company, which owns lines from Michigan to Texas, and Transwestern Pipeline Company LLC. The EDI system, designed to cut costs and boost speed, is used to conduct business through a computer-to-computer exchange of documents.
"This situation has not impacted our operations. We are handling all scheduling in house during this time," Vicki Granado, a spokeswoman for Energy Transfer, said in an emailed statement. Energy Services Group was not immediately available for comment.
Energy Transfer, run by billionaire Kelcy Warren, isn't the only pipeline company using EDI. Other operators with the system include Kinder Morgan Inc. and Tallgrass Energy Partners LP, according to their websites. Kinder and Tallgrass didn't immediately respond to requests for comment.
The Panhandle natural gas pipeline network includes four large-diameter pipelines stretching from the Anadarko Basin of Texas and Oklahoma into several other midwestern states. The Trunkline system, which extends from the Gulf Coast into the Southeast and Midwest, and the Sea Robin system in the Gulf of Mexico are also part of the Panhandle network.
The Transwestern pipeline system connects gas supplies in the Rockies and the Permian Basin of West Texas and New Mexico to customers in California, Arizona and Nevada.
With assistance from Naureen S. Malik.To contact the reporters on this story: Ryan Collins in Houston at rcollins74@bloomberg.net ;Meenal Vamburkar in New York at mvamburkar@bloomberg.net. To contact the editors responsible for this story: Reg Gale at rgale5@bloomberg.net Christine Buurma.
Generated by readers, the comments included herein do not reflect the views and opinions of Rigzone. All comments are subject to editorial review. Off-topic, inappropriate or insulting comments will be removed.
RELATED COMPANIES