COMMENTARY: Age Discrimination Makes No Economic Sense
Keith Huggins
|
Monday, December 18, 2017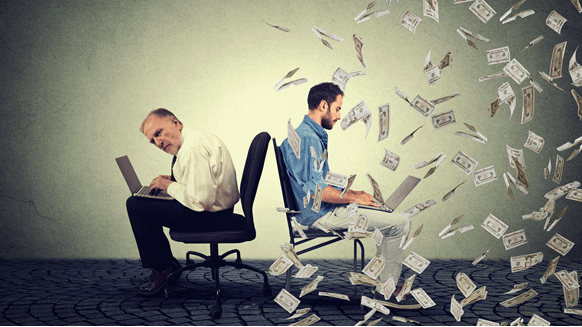 Age discrimination is the antithesis of a win-win situation.
This opinion piece presents the opinions of the author.
It does not necessarily reflect the views of Rigzone.
It is a given that to discriminate against age in the workplace is illegal as governments in all developed economies have legislated against it. However, these laws have proved to be unenforceable, as proof of such actions is difficult and there are a variety of ways to combat the issue.
This form of discrimination appears to have become ingrained into the Western culture with the attitude that only a newer generation can function effectively in the modern world. There has been the suggestion that older people will slow and "clog" up the progress of a company as they cannot keep up with technological advances. This is worthy of discussion.
Major projects today have many resources at their disposal today for the monitoring and control to ensure successful outcomes. The available software is extremely powerful that sets a performance curve, allocates resources, determines cash flow with used hours and achieved productivity. How many major projects come in on schedule and under budget compared to those of yesteryear?
The problem today with its modern technological tools are that there is the human element involved to amass and enter the data to determine a successful outcome. Technology improves but work practices do not. People with experience have gained an instinctive feel for what works and an aversion to pitfalls. The best technology and tools do not. Discarding people with experience relieves the company of this advantage.
Age discrimination is the antithesis of a win-win situation. It denigrates valuable members of society, provides the necessity of continually re-learning work processes. This makes no economic sense.
People want to contribute and be of value. They do not want to be a burden on society. People in work increases the governments revenue and helps the economy. There is a dearth of statistical data, but it could be a fair assumption that medical issues – certainly mental – are reduced, considering that happiness has a function in wellness. So, it makes economic sense to hire or retain that previous experience in the workplace.
From a societal perspective and economic pragmatism, there is no sense in having a tribe of qualified and experienced professionals languishing on a scrap heap.
Governments decry the fact that productivity is declining and the competition from Asia is somehow unfair. It is not a total solution, but the expeditious use of our assets would be a start.
Our populations are aging and this issue will only become more accentuated. The U.S.-based National Bureau of Economic Research makes the point that the coming decades will see sizable increases in the population aged over 65. They envisage growing problems stemming from age discrimination. There is an appreciation that the effectiveness of age discrimination legislation can be relatively ineffective and limitations as to how the legal system can help.
The major issue is that we are faced with an ingrained cultural dilemma that pits young against old. This can only be rectified by a program of education rather than legislation.
Australia-based Keith Huggins has been an engineer in the oil and gas Industry for 40 years. His experience has encompassed working in a variety of locations and cultures that has given him a unique perspective on global issues.
Generated by readers, the comments included herein do not reflect the views and opinions of Rigzone. All comments are subject to editorial review. Off-topic, inappropriate or insulting comments will be removed.