Colorado Drillers Face Harsher Energy Law
by Bloomberg
|
Catherine Traywick
|
Wednesday, April 03, 2019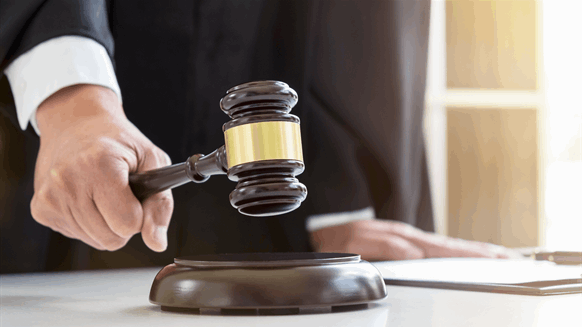 Colorado's legislature passed a sweeping overhaul of the state's oil and natural gas laws, giving local governments more power to regulate drilling in one of the nation's top crude-producing regions.
(Bloomberg) -- Colorado's legislature passed a sweeping overhaul of the state's oil and natural gas laws, giving local governments more power to regulate drilling in one of the nation's top crude-producing regions.
The bill, which passed the state Senate by just three votes amid intense industry opposition, now heads to the desk of Democratic Governor Jared Polis, a longstanding proponent of tightening public health and safety standards around oil and gas development who helped develop the reforms. The law passed Wednesday comes as Colorado pumps record volumes of crude, primarily from the Denver-Julesburg basin situated on the outskirts of Denver.
Under the measure, explorers such as Anadarko Petroleum Corp. and Noble Energy Inc. could face new levels of oversight from local governments, which would be able to regulate the siting of surface infrastructure and impose other rules around drilling. The legislation also shifts the focus of the state's energy regulator from fostering oil and gas development to protecting public health, safety and the environment.
The shale boom has vaulted Colorado to the nation's no. 5 oil producer, ahead of both Alaska and California in crude output. Drillers pumped 513,000 barrels a day in December, a record high. But proximity of oil and gas development to Denver's suburbs has raised concerns about health and safety, especially after an Anadarko gas line explosion in 2017 killed two people and leveled a home.
Pure-play drillers focused on the Denver-Julesburg basin have the most to lose under the reforms. Independent explorers such as Extraction Oil and Gas Inc., PDC Energy Inc. and SRC Energy Inc. control significant acreage in the suburbs around Denver and Boulder, where development has been repeatedly challenged by local communities. Those areas would have more power to curb drilling once the new measure becomes law.
New state-wide environmental and health standards would affect all producers including Anadarko and Noble, which together control about 750,000 acres, and BP Plc, which controls 275,000 acres in Colorado's San Juan basin and last year moved its U.S. onshore headquarters to Denver.
What Bloomberg Intelligence Says
Greater local control over regulating oil and gas operations, including the citing of drilling locations, would likely put some acreage out of reach for companies such as PDC and SRC Energy, particularly closer to more urban areas. -- James Blatchford and Brandon Barnes, energy policy analysts Click here to view the research
The legislation follows a failed 2018 ballot initiative to curb development via a half-mile setback, or buffer zone, between homes and oil infrastructure. That measure, which 57 percent of voters rejected, would have limited drilling in more than half the state. Oil and gas companies raised more than $41 million to defeat the proposal.
While the latest reform effort isn't as sweeping in scope as the ballot measure, it would allow for local governments to impose their own setbacks, which could all but eliminate development in some areas.
Still, the law could alleviate some public concern around development, according to Washington-based Height Securities.
It "would restore investor certainty by stabilizing the volatile politics in 'Not In My Backyard' communities along the Front Range," analysts at Height said in a note last week. "By addressing local issues related to health, safety, and nuisance, Colorado officials can ease the tension between industry and residents."
To contact the reporter on this story: Catherine Traywick in Denver at ctraywick@bloomberg.net To contact the editors responsible for this story: David Marino at dmarino4@bloomberg.net Mike Jeffers
Generated by readers, the comments included herein do not reflect the views and opinions of Rigzone. All comments are subject to editorial review. Off-topic, inappropriate or insulting comments will be removed.