China Rejects U.S. Request to Cut Iranian Oil Imports
by Bloomberg
|
Rachel Adams-Heard and Nick Wadhams
|
Friday, August 03, 2018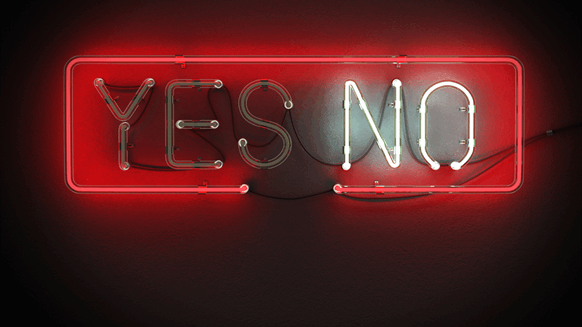 The U.S. has been unable to persuade China to cut Iranian oil imports, according to 2 officials familiar with the negotiations.
(Bloomberg) -- The U.S. has been unable to persuade China to cut Iranian oil imports, according to two officials familiar with the negotiations, dealing a blow to President Donald Trump's efforts to isolate the Islamic Republic after his withdrawal from the 2015 nuclear accord.
Beijing has, however, agreed not to ramp up purchases of Iranian crude, according to the officials, who asked not to be identified because discussions with China and other countries continue. That would ease concerns that China would work to undermine U.S. efforts to isolate the Islamic Republic by purchasing excess oil.
Teams of U.S. officials have been visiting capitals around the world to try to choke off sales of Iranian oil by early November, when U.S. sanctions are due to snap back into effect. While the Trump administration has said it wants to cut Iranian oil exports to zero by Nov. 4, most analysts viewed that target as unlikely.
Francis Fannon, the assistant secretary of state for the Bureau of Energy Resources, was recently in China to discuss sanctions, according to a State Department spokesperson.
China's ministries of Foreign Affairs and Commerce didn't immediately reply Friday to faxed requests for comment.
The latest on the U.S.'s dispute with Iran:
The Trump administration argued that the nuclear deal, which lifted some economic sanctions in exchange for restrictions on Tehran's nuclear program, was fatally flawed because it didn't address the country's destabilizing behavior or limit its development of ballistic missiles, among other things. The other partners in the agreement, including the U.K., France, Germany and Russia, criticized the U.S. move to quit the deal.
Unfazed, the administration has warned that even allies would face sanctions if they didn't show "significant" progress in reducing Iranian oil purchases by Nov. 4, ruling out broad exemptions or waivers.
Reducing Purchases
The oil market has been speculating about how much of Iran's exports could be eroded by the U.S. sanctions, with analysts from BMI Research to Mizuho Securities predicting that China might boost its imports of cheap supplies from the state and offset cuts by other nations. Countries including South Korea and Japan are reducing purchases from OPEC's third-largest producer before the deadline to avoid the risk of buyers losing access to the U.S. financial system.
China -- the world's top crude buyer and Iran's No. 1 customer -- has said previously that it opposed unilateral sanctions and lifted monthly oil imports from the country by 26 percent in July. It accounted for 35 percent the Iranian exports last month, according to ship-tracking data compiled by Bloomberg.
The Organization of Petroleum Exporting Countries, led by Saudi Arabia, has pledged to fill any supply gaps in the market after Trump's complaints. That's helped limit a rally in global benchmark Brent crude, which is trading near $73 a barrel after falling 6.5 percent last month. The London marker is still up about 40 percent from a year earlier.
--With assistance from Sarah Chen and Pratish Narayanan.To contact the reporters on this story: Rachel Adams-Heard in Houston at radamsheard@bloomberg.net ;Nick Wadhams in Singapore at nwadhams@bloomberg.net To contact the editors responsible for this story: Bill Faries at wfaries@bloomberg.net ;Reg Gale at rgale5@bloomberg.net Brendan Scott
Generated by readers, the comments included herein do not reflect the views and opinions of Rigzone. All comments are subject to editorial review. Off-topic, inappropriate or insulting comments will be removed.