Centrica Brakes on Spirit Energy Sale, Cancels Dividend
by Bloomberg
|
Rachel Morison
|
Thursday, April 02, 2020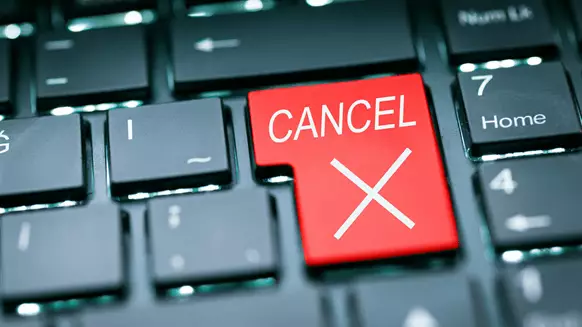 Centrica Plc paused the divestment of its North Sea oil and gas assets and withheld its final dividend payment.
(Bloomberg) -- Centrica Plc paused the divestment of its North Sea oil and gas assets and withheld its final dividend payment as the impact of the coronavirus ripples through the energy industry.
The biggest supplier of energy to U.K. homes also said in a statement on Thursday it would not pay any bonuses to its management for 2019 and that capital expenditure would be cut by 400 million pounds ($496 million). The worsening outlook comes less than two months after the company booked a 1.1 billion-pound charge on its Spirit Energy Ltd. arm and nuclear assets. Energy prices have slumped dramatically since then.
Energy companies from utilities to oil majors are all suffering from the slump in prices and lower demand as the virus cripples the global economy. Centrica withdrew its 2020 guidance for adjusted operating cash flow saying the "financial impacts of Covid-19 and related economic weakness are difficult to quantify precisely at this stage."
The company was due to receive initial bids for Spirit Energy Ltd. at the end of March and to agree a sale by the end of the year. This is now on hold until financial and commodity markets have "settled". The company is also trying to sell its 20% stake in the British nuclear fleet and confirmed its intention to exit both businesses.
While the company confirmed it has enough cash to operate, it acknowledged that the COVID-19 virus will impact earnings as budget-constrained customers struggle to pay bills and become less likely to buy technology and services, once seen as a promising growth area. Centrica said it had 600 million pounds of available cash and 2.7 billion pounds of undrawn credit facilities at the end of March.
Centrica has plunged 61% this year, making it one of the worst performers on the U.K.'s main index. The stock fell more than 6% in London on Thursday to a record low.
"Even after announcing these corrective measures and trying to provide some visibility to the market, we struggle to see redeeming features in the Centrica investment case," said John Musk, a utilities analyst at RBC Europe Ltd. "The level of uncertainty around future cashflows, earnings and dividends is among the highest in the sector and we would not be tempted to call the bottom."
CEO Limbo
Its management is in flux with Chris O'Shea appointed last month as acting chief executive officer to replace Iain Conn, who led the U.K.'s biggest household energy supplier since 2015. With shares at a record low, whoever gets the top job permanently will have to convince investors that the company can thrive in an environment where margins are shrinking for the U.K.'s largest utilities and smaller suppliers snap up more customers.
"While there are so many uncertainties surrounding the impacts of this situation, I am confident that we have acted promptly and prudently to underpin the long term strength of Centrica," O'Shea said in the statement.
The utility canceled its final 2019 dividend payment of 3.5 pence. This was already reduced in July last year, compared with a 12 pence dividend in 2018. The company didn't set a 2020 dividend target at its full-year results in February.
"The measures announced this morning should be seen by the market as proactive and prudent in light of the pandemic, but we would not turn positive on the shares yet as the backdrop remains challenging," said analysts including Javier Garrido at JPMorgan Chase & Co.
There is still further to fall for the U.K.'s biggest energy supplier. S&P Global Inc., affirmed its investment-grade rating for Centrica on Tuesday but said market conditions remain challenging, particularly given the coronavirus outbreak.
"We will reassess Centrica's creditworthiness if we believe that management actions might not be enough to compensate a deteriorating macroeconomic environment, and if we see a material deterioration in profitability and market share as well as waning demand for services with a low contribution from upstream assets, given low commodity prices," S&P said.
The company said it will not hold its Annual General Meeting in May as intended due to the measures taken to tackle the coronavirus. Instead, it will be a closed meeting and shareholders won't be able to attend in person.
To contact the reporter on this story:
Rachel Morison in London at rmorison@bloomberg.net
To contact the editors responsible for this story:
Reed Landberg at landberg@bloomberg.net
Lars Paulsson, Andrew Reierson