BP Taps Technology to Bolster Billions in Savings
by Bloomberg
|
Monday, October 22, 2018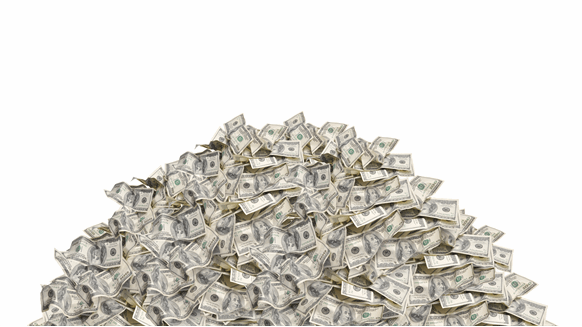 BP's use of data has helped the company cut billions of dollars of costs following oil's recent existential slump.
(Bloomberg) -- As the sun reaches its crest over Oman's sandy landscape, temperatures soar past the point at which it can melt a road. The searing heat triggers sensors that roughnecks extracting natural gas from a BP Plc well are wearing across their chests.
Faster than a drop of sweat can fall to the ground, they ping biological data to a bespoke, explosion-proof smartphone. After a near instantaneous analysis of heart rate, body temperature and breathing rhythm, a screen lights up. It's time for a break. A medic in an office gets the same notification, and will force the crew out of the heat if it comes to that. Failure to do so risks heat stroke, lost time and lost money.
The use of data in this scenario described by BP holds big promise for the company, which has cut billions of dollars of costs following oil's recent existential slump. If applied widely, technology could save even more, with machines able to prevent people and equipment from breaking down, rather than hustling to expensively repair them.
BP is borrowing technology and adapting it for its own use. The idea of the body sensors in Oman came from fitness trackers that have adorned people's wrists for years. For oil companies, sometimes seen as being set in their ways, it also represents a new culture.
"Because oil and gas is quite conservative, we spend a lot of time looking at the real innovative companies in the world, from big to small," said BP's Blaine Toohey, part of a 26-member team that spends most of its time "scanning" other industries. "The Googles, the Apples, the pharmaceutical companies, the motor companies—we look at all of them."
"The Googles, the Apples, the pharma companies, the motor companies—we look at all of them"
Toohey's team morphed into its current form in 2014, just as plummeting oil prices were making cost cutting essential to survive. Under Chief Digital Innovation Officer Morag Watson and a few others at BP, the company has become transfixed on adapting tech used in everyday life.
For example, the popular music app Shazam, which can identify millions of songs with a short sample. The British company applied the idea to an oil well out in the seas by putting miles of fibre-optic cables inside. The cables act as sensors and can record sounds as faint as moving grains of sand deep under the ocean.
Like in the app, these are then matched to a library of acoustics, helping pinpoint problems—ranging from sand entering a well to gas bubbles in oil—and showing its exact location. The entire process takes five seconds.
"We used to save that data on hard drives and disks, and then we would send it to shore on a ship," said Paul Beaumont, an production technology manager whose team designed the process of using the fibre-optic cables. "And after about three or four months they'd say: 'Here's a log of what's going on in that well,' and we'd say: 'That was four months ago. Now things have changed."'
The benefits of cost cutting were readily apparent over the last few years. As Benchmark Brent oil crashed from above $100 a barrel to $28 in 2016, the company was forced to slash capital expenditure by about a third, or $10 billion annually. Yet production has been steadily climbing.
It's hard to say just how much BP stands to gain from integrating the best in consumer tech. Bernard Looney, the upstream chief executive officer, suggests much of the recent cost reductions have to do with tech's increasing ability to let them do more for less. A favorite story he likes to tell at conferences is about BP's Gulf of Mexico field Atlantis, where an algorithm by a Stanford student crunched data in two weeks that would have previously taken 1,000 years.
That enabled the company to identify 200 million barrels—potentially worth about $16 billion at current Brent oil price of about $80 a barrel—that it hadn't seen before, Looney said at a London conference in October. "Technology is huge," he said.Looney and Watson have been instrumental in changing the mindset of BP, according to people in the company's tech team. Unlike previous time-consuming and costly ways that sometimes came up with sub-optimal technology, BP now incorporates feedback from teams and tweaks things as they go along, according to Beaumont.
Looney even has a "reverse mentor," a 20-something brainy BP petro-physicist who regularly tells him what the cool kids in tech are doing these days.
1
2
View Full Article
Generated by readers, the comments included herein do not reflect the views and opinions of Rigzone. All comments are subject to editorial review. Off-topic, inappropriate or insulting comments will be removed.