BP Profit on Target
by Bloomberg
|
Kelly Gilblom
|
Tuesday, April 30, 2019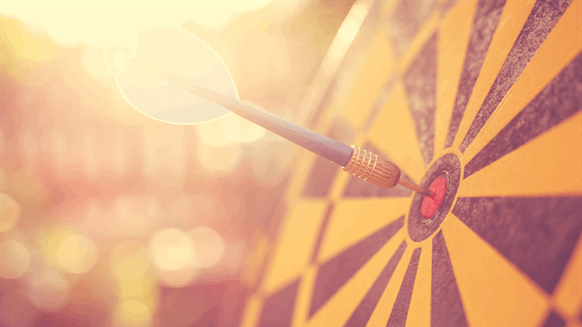 BP boosted cash flow and hit the target on profit estimates in the first quarter as rising oil and gas production and strong trading results offset the effect of lower prices.
(Bloomberg) -- BP Plc boosted cash flow and hit the target on profit estimates in the first quarter as rising oil and gas production and strong trading results offset the effect of lower prices.
The company's performance brightens a mixed picture for Big Oil earnings. While the industry has moved beyond the worst downturn in a generation it's still enduring volatile markets, with a sharp slump in crude prices late last year followed by a steep rebound in the first few months of 2019.
French giant Total SA was able to keep increasing cash flow thanks to rising production from new projects and Chevron Corp. beat expectations by cutting costs, but Exxon Mobil Corp. posted a first quarter "shocker" as its refineries lost money.
"BP's performance this quarter demonstrates the strength of our strategy," Chief Executive Officer Bob Dudley said in the earnings statement on Tuesday. "With solid upstream and downstream delivery and strong trading results, we produced resilient earnings and cash flow through a volatile period that began with weak market conditions."
London-based BP said adjusted net income was $2.36 billion in the first quarter, matching the average analyst estimate. Shares were trading at 556.7 pence at 10:49 a.m. in London, an increase of 0.8 percent from Monday's close.
The company took operational control of BHP Group Ltd. oil assets scattered across the U.S. during the first quarter, following a $10.5 billion acquisition. Cash flow from operations, a key measure of whether that deal is paying off, rose by $600 million from a year earlier to $5.9 billion, including movements in working capital and excluding payments for the Gulf of Mexico oil spill. Total oil and gas output increased 2.4 percent to 3.822 million barrels of oil equivalent a day.
Gas projects in Trinidad and Tobago and Egypt started up, and BP has a stake in the Constellation oil project in the Gulf of Mexico operated by Anadarko Petroleum Corp., which began operating in February. By 2021, the company expects new projects to lift output by 900,000 barrels a day, potentially closing the gap with its larger rivals.
BP managed to avoid the refining trap that snagged Exxon. Downstream earnings were $1.73 billion for the quarter, down slightly from $1.83 billion a year earlier. Despite lower refining margins, results were buoyed by a strong performance from supply and trading -- a giant oil and gas trading house that sits inside the oil major. Exxon doesn't have a comparable business.
BP also saw a positive gas trading result for the quarter, in part because it was able to "optimize" bets it had placed that European gas prices would fall, Chief Financial Officer Brian Gilvary said in a call with analysts. He suggested it made "at least $100 million more than we'd expect in a typical quarter."
Gilvary expects the liquefied natural gas market will remain oversupplied through the rest of the year, but because the company has a complex trading portfolio, it can make money off low prices if there's enough volatility. He didn't provide clarity on how it also achieved a strong result in oil trading, a business segment that is usually a black box for analysts and investors.
The company will likely see results improve later this year, as it brings in more cash from asset sales and refining margins strengthen, Gilvary said.
"We remain constructive on BP for its medium-term growth profile and improving cash flow," RBC Capital Markets analyst Biraj Borkhataria said in a note. "However, the shares have performed well versus the sector in recent months, and we see less valuation upside now."
In recent months, BP has closed the gap with Total, surpassing the market capitalization of its French rival for the first time in more than a year.
Rising Debt
1
2
View Full Article
Generated by readers, the comments included herein do not reflect the views and opinions of Rigzone. All comments are subject to editorial review. Off-topic, inappropriate or insulting comments will be removed.