Blue States Sue Trump Admin over Dereg Move
by Bloomberg
|
Malathi Nayak
|
Friday, August 28, 2020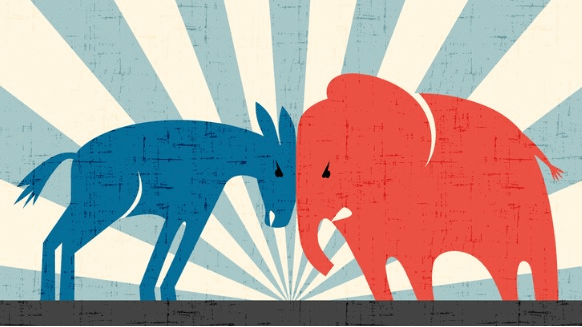 It's the latest salvo by Democrat-led states to reverse the Trump administration's deregulatory actions.
(Bloomberg) -- California filed its 100th lawsuit against the Trump administration, challenging a new rule that made it easier for the government to downplay the environmental consequences of projects seeking regulatory approval.
The most populous state was joined Friday by 20 others, including New York, along with the District of Columbia and Guam, in a bid to block the administration's rewriting of Nixon-era rules that apply to infrastructure and construction proposals from pipelines to highways.
The latest salvo by Democrat-led states to reverse the federal government's deregulatory actions comes as President Donald Trump campaigns for re-election, and as climate change takes center stage after another devastating hurricane. Scientists say the storms are getting more powerful and frequent due to human-caused changes to the environment.
California Attorney General Xavier Becerra called his office's 100th suit "an unfortunate milestone" during a press conference. The lion's share of California's cases have targeted the president's moves to scale back environmental rules; others have focused on issues from health care to immigration.
"The Trump administration has spent the better part of four years trying to roll back critical protections and undo hard-fought progress, particularly in the environmental space," Becerra said in an emailed statement. "We haven't let its illegal conduct go unchecked and today will be no different."
The administration in July issued a final rule revising the way federal agencies examine the environmental impacts of projects that include oil wells, wind farms and airports. The measure limited the scope of those agency reviews as well as what projects must be scrutinized under the 50-year-old National Environmental Policy Act.
Washington state Attorney General Bob Ferguson said about half his lawsuits against Trump also oppose the president's environmental policies.
"While I understand that NEPA may not be a household word around dinner tables across the United States, it's foundational," said Ferguson, who was alongside Becerra at the press conference. "Over and over and over again NEPA is the document, NEPA is the law, that individuals, communities and states rely on to make sure there is a thoughtful process for significant changes on environmental impacts to go forward."
Trump has drawn on his real estate development experience in complaining that environmental reviews are protracted and burdensome.
In the complaint filed Friday in San Francisco federal court, Becerra argues Trump's new rule is "arbitrary" because it leaves no room for informed decision making by agencies, public participation and environmental and public health safeguards.
Environmental groups have since July filed separate suits challenging the measure in federal courts in New York, California and Virginia.
The White House and the Justice Department didn't immediately respond to requests for comment.
The case is State of California v. Council on Environment Quality, 3:20-cv-06057, Northern District of California (San Francisco).
--With assistance from Jennifer A. Dlouhy, Erik Larson and Josh Wingrove.
© 2020 Bloomberg L.P.
Generated by readers, the comments included herein do not reflect the views and opinions of Rigzone. All comments are subject to editorial review. Off-topic, inappropriate or insulting comments will be removed.