BLOG: 4 Reasons why 2018 is (Finally) a Good Year for Oil
by Karandeep Sohel
|
Charlton Morris
|
Thursday, March 08, 2018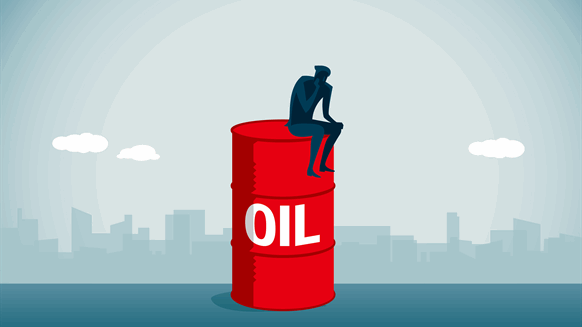 Guest blogger shares 4 reasons that 2018 will really be a positive year for our industry.
This opinion piece presents the opinions of the author.
It does not necessarily reflect the views of Rigzone.
When I was having conversations with senior members of staff across the oil and gas space 15 months ago, there was a lot of optimism in the air. The consensus was, "we've made it through 2016 and the first half of 2017 is going to be our year!" Hindsight shows us that those expectations and (hopeful) predictions didn't quite come off, but it wasn't all bad.
We saw the price of brent crude increase by around 20%, redundancies and company closures decrease with a general stabilisation of the industry. So, whilst it didn't quite happen last year, could 2018 be the year that we really see oil have a resurgence?
In January we've already seen Brent hit the $70 mark for the first time since 2015 which is a great start; here are 4 more reasons that I think 2018 will really be a positive year for our industry.
The Graphs Look Good
The crash in 2014 was the worst we've seen in a generation. The value of Brent dropped more than 60% in a time frame that felt like overnight, and at the time there were some dark predictions for the future of the entire industry.
Luckily, we're still at a point where oil is a commodity, and a necessity for thousands of businesses everyday, so the doomsayers were a little premature. Since hitting $34 in 2016, the graph has, steadily, been headed in the right direction, and it looks as though we're now comfortably past the worst of the crisis.
The Market is Stirring
A market with nothing going on is a market in trouble, and for the last couple of years that's been the case with Oil and Gas. That's starting to change though.
2017 saw more M&A than 2016, as companies capitalised on the vulnerability of some of the smaller players after being battered by the crash, but with the added optimism of a marked increase of the oil price. Major moves like the $7.4B acquisition of Baker Hughes by GE and Nabors Drilling snapping up Tesco for $215M are both signs of companies diversifying their offering and strengthening their position in what will (hopefully) be a stronger market.
Another good sign has been the emergence of new companies. When there seems to be no light at the end of the tunnel, we see far fewer people leaving the stability of their roles to start something new, especially when companies aren't spending money or taking risks; we also see far fewer PE and venture capitalist companies investing. However 2017 has seen the trend bucked an example being Borr Drilling, a notable newcomer to the market last year, started by former Seadrill Execs – a business I hope will continue to prosper with Simon Johnson, ex Noble Drilling SVP, at the helm.
The emergence of new companies and M&A activity can all be tracked back to one key change in activity, that of the operators giving the green light to more projects. We've stopped seeing projects cancelled or put on hold, and the discussions I've been having have indicated an increase in bid and tender activity and projects start moving again. This might not have immediate financial benefits, but it inspires optimism in the market: essential for a continued upward trend.
Political Sway
Throughout the downturn, it was all eyes on OPEC – with many blaming an early refusal to cut production from the Saudis as a reason for the prolonged downturn. We now know that this has changed, and the final meeting of 2017 in November between OPEC & non- OPEC nations resulted in an agreement to prolong the existing cuts until at least the end of 2018.
If supply drops, demand grows and prices rise. More good news.
Hiring is Happening
Perhaps the biggest luxury in the oil market is its well-paid people. Hiring and firing trends are one of the biggest indicators of the state of the market and, after a couple of years of battening down the hatches and headcounts dropping everywhere it's starting to change.
Throughout Q3 and 4 of 2017 candidates who had previously been looking for work for a while post-redundancy were telling us that they were involved in multiple processes on a more and more regular basis.
1
2
View Full Article
Generated by readers, the comments included herein do not reflect the views and opinions of Rigzone. All comments are subject to editorial review. Off-topic, inappropriate or insulting comments will be removed.