Billionaire Says He's Bullish on Oil Stocks
by Bloomberg
|
Katherine Burton & Hema Parmar
|
Thursday, June 17, 2021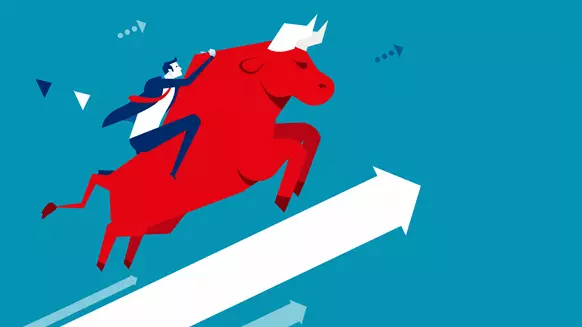 Oil stocks are the cheapest equities by every measure because people hate them, according to a hedge fund manager.
(Bloomberg) -- Billionaire David Tepper says he's an oil stock bull right now.
Tepper, who was participating in the Robin Hood Investors Conference Wednesday, said with interest rates this low, equities are the place to be -- particularly FAANG stocks, according to people who heard his comments. The interview was pre-recorded for the event, which was held virtually this year.
Oil stocks are the cheapest equities by every measure because people hate them, said Tepper, who runs hedge fund Appaloosa. Tepper said he's long many of them.
Tepper mentioned driller Occidental Petroleum Corp. as being incredibly cheap, with the potential to climb to $45 or $50 a share from its current price of about $29. He added the day Exxon Mobil Corp. added activist investors to its board was the time to buy oil stocks -- because it signaled drilling will eventually decrease over time, and with it supply.
When asked by interviewer Paul Tudor Jones where he'd park his cash if he had to, Tepper described Amazon.com Inc. as a juggernaut that he would own over the next decade.
Tepper said he thinks that the Federal Reserve won't taper its asset purchases until unemployment falls significantly. While inflation is concerning, it's transitory to a certain extent and he said he doesn't believe the Fed will risk hampering growth. Commodity prices would have to go up a lot in order to affect the economy, he added.
Tepper said he owns some crypto currencies because of his son, but that he's not a believer and it's not a big part of his portfolio.
He added he'd only invest a maximum of 10% of his money in China because of the lack of legal protections for investors.
Appaloosa oversees Tepper's fortune along with money from a small number of outside clients. It managed $12.6 billion as of the end of last year, according to a regulatory filing.
© 2021 Bloomberg L.P.
Generated by readers, the comments included herein do not reflect the views and opinions of Rigzone. All comments are subject to editorial review. Off-topic, inappropriate or insulting comments will be removed.