Big Oil's Hired Hands Chase Foreign Boom
|
Thursday, October 18, 2018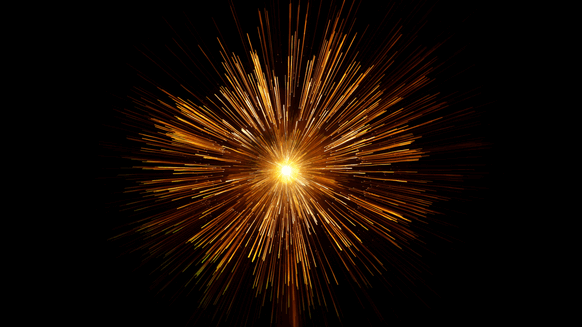 The biggest providers of oilfield services are surfing a wave of international spending on the back of higher prices.
(Bloomberg) -- The biggest providers of oilfield services are surfing a wave of international spending on the back of higher prices, but the good news is tempered by an activity slowdown in their own back yard.
While Schlumberger Ltd., Halliburton Co. and Baker Hughes are projected to report third-quarter earnings that are higher year-on-year, analysts have been cutting their estimates in recent weeks, as it becomes clear the U.S. shale market will cool off.
Here are some of the things to look for in the earnings reports, starting with Schlumberger, which is scheduled to publish its numbers on Friday before the start of trading.
Permian Cools
America's busiest oilfield is slowing down because of maxed-out pipelines, budget exhaustion and greater investor scrutiny of explorer spending. That has a knock-on effect on the oil servicers working there. Both Schlumberger and Halliburton expressed surprise last month at how quickly activity was being dialed back in the Permian Basin of West Texas and New Mexico. Halliburton, the world's biggest provider of fracking work, said its third-quarter earnings would be hurt by a range of 8 to 10 cents per share partly as a result.
Investors are waiting to see just how much the slowdown will hurt the outlook for profit in the fourth quarter and into 2019. "An earnings reset this quarter should get us closer to the 'all clear' signal," J. David Anderson, an analyst at Barclays Plc, wrote Oct. 10 in an note to clients.
Global Recovery
The good news for the biggest oil servicers is that they finally have foreign markets to count on for more growth in the quarters ahead. The third quarter was the biggest three-month period of growth for international drilling rigs since the middle of 2013, according to Baker Hughes.
Schlumberger, which generates most of its sales outside the U.S. and Canada, said in July the oil-market recovery is so broad-based in nature that the Houston- and Paris-based company it expects to be sold out of the services and gear it supplies internationally by the year-end.
In recent months, Halliburton and Baker Hughes have each called out the Middle East and the North Sea in particular as areas of key growth. Schlumberger said in September it expects to generate double-digit sales growth next year in international markets including Brazil, Angola, China and Australia.
Schlumberger, the lead-off hitter in the oil-services earnings season, will give largely positive comments on the international cycle, be cautious on North America and optimistic about pockets of service-pricing gains next year, Sean Meakim, an analyst at JPMorgan Chase & Co., said in an Oct. 3 note.
Exploration Spending
Explorers are expected to hike spending around the world by 3 percent next year to $458 billion, followed by a 10 percent boost in 2020, according to Morgan Stanley. Offshore spending is forecast to grow next year for the first time since the downturn began in 2014.
Schlumberger has said that higher spending from customers is needed just to keep global supplies of oil in check with overall demand. Halliburton has said the tightening global market is driving more oilfield activity its way, particularly in older fields.
"Oil prices troughed in 2016, but the upstream recovery has been relatively isolated to North America and select international markets," Morgan Stanley analysts including Connor Lynagh wrote last month in a note. "Rather than the zigging and zagging of the past several years, we see a coordinated global capex response likely in 2020."
To contact the reporter on this story: David Wethe in Houston at dwethe@bloomberg.net To contact the editors responsible for this story: Simon Casey at scasey4@bloomberg.net Joe Carroll
Generated by readers, the comments included herein do not reflect the views and opinions of Rigzone. All comments are subject to editorial review. Off-topic, inappropriate or insulting comments will be removed.