Big Oil Woos China With $24B Spree
by Bloomberg
|
Bloomberg News
|
Thursday, October 25, 2018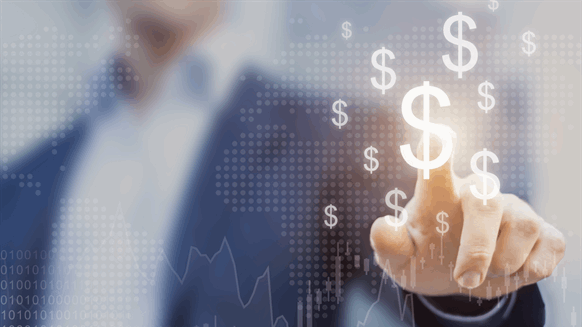 A Chinese archipelago that served as a pirate's den in centuries past is luring the world's energy giants.
(Bloomberg) -- A Chinese archipelago that served as a pirate's den in centuries past and was governed by President Xi Jinping in the new millennium is luring the world's energy giants.
State-run Saudi Arabian Oil Co. and U.S. behemoth Exxon Mobil Corp. were among firms that signed $24 billion in preliminary deals last Thursday at the International Petroleum and Natural Gas Enterprises Conference in Zhoushan -- the main island in a group of over 1,300 off China's east coast.
In the evening, billionaire Li Shuirong hosted a reception, where guests from BP Plc to Glencore Plc sipped on Chateau Latour claret while sampling Peking duck and barbecued local seafood.
Li had reason to celebrate. Saudi Arabia's state oil company agreed to buy a stake in a refinery that his firm, Rongsheng Petrochemical Co., is building there. The high-profile deal illustrated the potential for Zhoushan and the wider Zhejiang province, in which the archipelago is located, to play an outsize role in energy markets. The local government's ambition for a processing, storage and trading hub is spurring a rush for a piece of the pie.
"China's paramount position in the oil market today" is an important reason why almost 800 attendees were present at the IPEC gathering, said Janet Kong, who heads BP's Asia trading business. "This position will become even bigger and heavier," she said in a speech at the Oct. 18 event.
While China is currently engaged in a trade war with the U.S. and its economy has slowed from the breakneck speeds of the previous decade, its demand for energy is still growing. It overtook America last year as the world's biggest buyer of overseas crude and is now also the top importer of natural gas, ahead of Japan.
As part of plans to revamp the economy, China has set up several free trade zones that typically feature fewer regulatory hurdles, greater transparency over government rules and looser restrictions for foreign investment. One such FTZ was established last year at Zhoushan in the province where Xi served as governor in the 2000s before he ascended to the nation's presidency.
Xi has designated the development of FTZs as a way to advance its reform and open up policies, according to state news agency Xinhua on Wednesday.
"This is where incremental demand can be seen for the foreseeable future, and with its ambition to build a global trading hub, it could potentially rival Singapore," said Li Li, an analyst with Shanghai-based commodities researcher ICIS China. "It will remain as a hot spot of focus in the oil market."
A total of 25 deals with a total potential value of 165.6 billion yuan were signed at Zhoushan on Oct. 18, the provincial government said in a statement. Most of the pacts during IPEC were framework agreements that may be subject to changes later.
Pirates and Opium
The archipelago was a haunt for pirates, including legendary buccaneer Wang Zhi, in the 15th and 16th centuries, and was also embroiled in the Opium Wars of the mid-1800s, when the British gave it up in exchange for Hong Kong.
Now, after other cities such as Hangzhou and Ningbo turned Zhejiang into an affluent manufacturing hub, Zhoushan is seeking to take advantage of its location to become an energy-trading center. It's also home to a part of China's Strategic Petroleum Reserve.
One of the biggest projects in the works is Rongsheng's energy and petrochemical complex, which will process about 400,000 barrels a day of oil and is set to start operations by the end of 2018. There are plans to double the plant's capacity by 2020, which would elevate it to the ranks of the largest refineries in the world.
Apart from taking a stake in the project, Saudi Arabia's state oil giant -- known as Aramco -- will also supply crude via a long-term contract to the plant. That's part of the Middle East kingdom's strategy of investing in Asian refineries to lock in demand for its supplies and secure market share in the region.
1
2
View Full Article
Generated by readers, the comments included herein do not reflect the views and opinions of Rigzone. All comments are subject to editorial review. Off-topic, inappropriate or insulting comments will be removed.